Dental Implant Expert Dr. James Cherry Celebrates 5 Years of NobelActive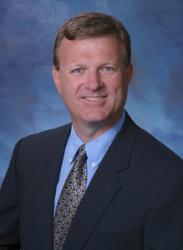 Jacksonville, FL – James E. Cherry, DMD is excited about the fifth anniversary of NobelActive, a
dental implant
product from Nobel Biocare. Having been instrumental in Nobel Biocare's clinical trials, Dr. Cherry has become a true expert in the use of these dental implants.
"I use NobelActive dental implants exclusively," Dr. Cherry said. "I'm a firm believer in offering the best products and technology for my patients and NobelActive allows me to do so."
Dr. Cherry's dental implant expertise is extensive. Nobel Biocare, the leading dental implant company, selected him to join a team of North American clinicians to conduct clinical trials of NobelActive prior to the dental implant's debut in 2008. In 2011, Nobel Biocare selected Dr. Cherry to be the only clinician to conduct North American trials of its NobelActive 3.0 version. Dr. Cherry now travels across the United States and has been all the way to Australia, teaching dental surgeons how to use NobelActive dental implants on behalf of NobelBiocare. Dr. Cherry was also involved in a three year clinical study on NobelActive dental implants, which has been accepted for publication in the Journal of Periodontology and the Journal of Osteology.
"Nobel is getting ready to celebrate the 5th anniversary of NobelActive," Dr. Cherry said. "NobelActive
represents a third generation of dental implants and its efficiency, stability and strength are phenomenal. I've been impressed by NobelActive's quality and life-enhancing results since its introduction in 2008, and am absolutely thrilled to have been be involved in its evolution."
NobelActive is available in three versions restorative platforms: NobelActive RP (Regular Platform), NobelActive NP (Narrow Platform), and NobelActive 3.0. Various lengths and diameters are also available making it suitable for virtually all restorative solutions.
About James E. Cherry, DMD
Dr. Cherry specializes in providing comprehensive dental implant surgical care and bone grafting solutions. He has been
practicing oral and maxillofacial surgery
in Jacksonville, Florida since 1986. Dr. Cherry is a member of the American Dental Association, American Association of Oral & Maxillofacial Surgeons, American Board of Oral and Maxillofacial Surgery, and American Dental Society of Anesthesiology. He is a diplomate of the American Board of Oral and Maxillofacial Surgery and the National Dental Board of Anesthesiology.
Dr. Cherry brings to Jacksonville world class experience that he is able to customize to each patient's individual needs. Despite his reputation as one of the finest surgeons in the country, Dr. Cherry believes in thinking globally but practicing locally.
Email James E. Cherry, DMD