Stonebridge Care: Extends Services to Twin Falls, ID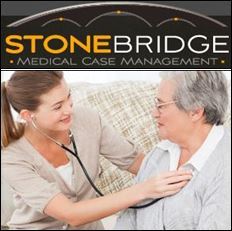 The company that has built a reputation for bridging the gap in healthcare for residents in Boise, Idaho, is extending their services to include patients in Twin Falls. Stonebridge Medical Case Management offers the
services that meet the needs of medical and psychological patients beyond the scope of traditional care
. They use a comprehensive, customized approach to healthcare management on a patient-by-patient basis. Case managers communicate between the patient and the doctor to address their individual needs for the most effective care management.
The extension of their service area into Twin Falls will mean a better quality of elderly care, hospice care and home healthcare for those individuals who do not fit into the standard categories for required patient care. They also go beyond the care provided by traditional medical care by also addressing personal care needs, safety in the home, and socialization. The case managers from Stonebridge maintain communication with medical personnel, family, trust officers, accountants and others who are a part of the individual's support network. Instead of focusing on a single component of the patient's life, every area of concern is addressed so that the complications that often accompany illness can be avoided.
The care provided to Twin Falls will include the same comprehensive healthcare management that Boise residents have found effective for their loved ones. In addition to basic case management, the experienced elder case managers at Stonebridge have an understanding of the costs, quality and availability of services in your community. They assist caregivers in dealing with the challenges of their loved ones' conditions or disability including those that result from aging. They determine what services are required, arrange them, and continue to monitor the situation. For families that live out of the area, they provide liaison services and make sure things are going according to plan. For residents of Twin Falls who fall into the gap of standard healthcare services, Stonebridge is bringing a third option to the table.
About: Stonebridge Medical Case Management is located in Boise, Idaho and now extends their healthcare management services to Twin Falls. They integrate health and psychological care with the additional services that patients typically require but do not receive through standard home or hospice care. These services include assisting with activities of daily living, financial and legal planning, socializing and more. They prepare a healthcare management plan according to the individual, make the necessary arrangements to follow through, and maintain and report care and changes in conditions. The care provided by Stonebridge not only bridges the gap of normal healthcare services, it gives the patients' families peace of mind. For more detail please visit,
http://www.stonebridgecare.com/
.
Email StoneBridge Medical Case Management