Champion Corrugator Machinery Builds Higher Strength Cardboard Box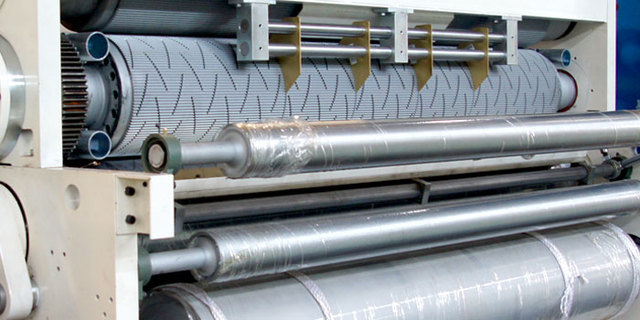 With over 65,000 sq. ft. of their 136,000 sq. ft. facility exclusively dedicated to the assembly and packaging divisions of their business, a corrugator line plays an important role. KDS, one of the top three product solution providers in Bangladesh, needed to replace the old corrugator board line they've been using for decades due to its production inefficiency; knowing Champion sells energy-saving corrugated board line, they contacted
Champion Machinery Co., Ltd
.
Champion proposed a corrugator plant turn-key project, which includes detailed machinery specifications, from wet end to dry end, operation speed and machine capability, test report, the introduction of patented corrugating roll, installation and maintenance, quality control and inspection and more. When the line was installed, KDS was thrilled with its high performance and pleased with the whole service. Champion's corrugated machinery only uses
60% of the energy of other packaging factories and the strength of cardboard boxes is 10% higher
; the high productivity makes them become the best corrugated cardboard producer in the packaging industry.
The patented corrugating roll was a big factor for high quality corrugated cardboard. The corrugating roll was developed to enforce the cardboard box's high strength and tear resistance. Moreover, corrugating roll is fit for dynamic sizes of cardboard based on the special design of the machinery. The one-size corrugated roll solutions save time for switching the rolls, and also deliver high quality cardboard productivity. Due to Champion's corrugated board packaging line, soon KDS' corrugated cardboard became the best in the region, consequently it attracted other packaging suppliers' attention including Akij Printing and Packages Ltd, which are leading companies in the packaging industry.
Champion has been a quality corrugated machinery manufacturer for top leading product packaging companies in Bangladesh, including KDS, Akij Group, etc.
To address their large quantity of packaging, a corrugator line that would operate smoothly without major problems would be critical. Champion's more than 50 years of corrugated machine experience has allowed them to deliver cardboard box turn-key projects with total solutions; it means high processing speed and stronger corrugated boxes.
view corrugated machinery and more stories
Email Champion Machinery Co., Ltd