Cosmetic Dentist Recommends Santa Barbara Plastic Surgeons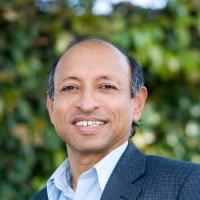 September 13th, 2013 ~ Santa Barbara, CA - Dr. Rai, founder of Santa Barbara Dental Spa, highlighted 4
Santa Barbara plastic surgeons
on their blog this month.
Cosmetic dentists
often recommend plastic surgery or cosmetic surgery to complement smile enhancement and improve particular facial features of patients.
The four Santa Barbara plastic surgeons Dr. Rai chose to highlight include: Julio Soares, MD F.A.C.S., Greg Keller, MD, FACS, Dr. Douglas J. Mackenzie and Terry J. Perkins MD.
"Part of Santa Barbara Dental Spa's commitment to excellence includes serving patients with a vast network of reputable, affordable specialists in their respective fields. Finding the right plastic surgeon for you in Santa Barbara is not an easy task. This review serves to save SB Dental Spa's patient's time and energy of having to research cosmetic surgeons in the Santa Barbara area of California," said Dr. Rai.
The review aimed to assist patients of Santa Barbara Dental Spa in making an informed cosmetic surgical decision.
Santa Barbara Dental Spa
is committed to providing patients the best oral health care and a beautiful smile utilizing the latest technology in a soothing, spa atmosphere. Dr. Rai of
Santa Barbara Dental Spa
routinely treats many patients with bite problems including grinding of teeth as well as mouth reconstruction including crowns, bridge work and cosmetic implants. In addition, Dr. Rai is certified to perform dental procedures under sedation to make your visit painless and stress free. Call (805) 560-9999 with any questions or to schedule a dentist appointment.
Email Santa Barbara Dental Spa