Hillside Family Dental Center Recently Took up Residence in Central San Diego with Plans to Better Lives in the Community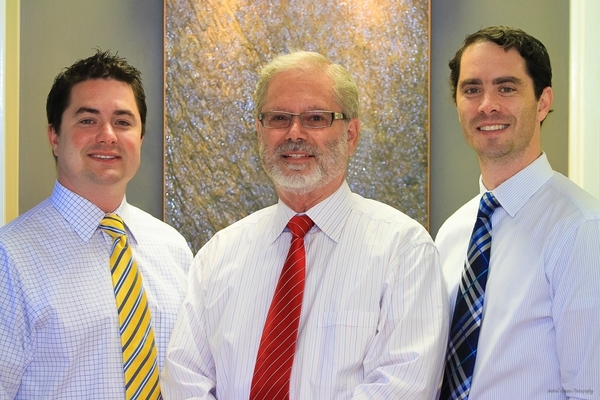 September 17, 2013 - On July 1, 2013, Hillside Family Dental Center opened its doors. The San Diego dental practice is centrally located near San Diego State University. It offers advanced technological equipment, free parking and staff members who share the common goal of making patients feel like family.
"We are a family-owned practice," says Steven Michels, office manager and dental hygienist, "and we strive to make all of our patients feel like family too."
To obtain the family feel in the practice, Hillside Family Dental has a relaxing lobby that has been made to feel like a living room. "We have a homey office," explains Michels.
The team at Hillside Dental is also happy to offer all of the
dental trimmings
that you would hope to find in a family dental practice including general oral exams, teeth cleanings, fillings, sealants, and
cosmetic dentistry
procedures such as ceramic crowns, teeth whitening, dental implant restorations, veneers, denture care and more.
Another way Hillside's San Diego dentists demonstrate their concern for patients is by maintaining memberships in the California Dental Association and the American Dental Association. With these associations, Hillside's dentists are able to keep up with the latest in dental research and must also adhere to certain standards within their practice. Along with treating patients to quality family dental care, it is also a goal of theirs to make dentistry affordable to all who are seeking oral health care.
"We feel really lucky that we have the opportunity to be a part of such a great community,' says Michels, "and we are happy to make good oral health attainable for so many people."
Hillside Family Dental Center is one of four dental practices owned and operated by the Michels Family. Before starting his private practices, Dr. Alan Michels had the opportunity to work in multiple other practices with a variety of dentists. From this experience he formulated his own school of thought towards dentistry which is to treat others how he would like to be treated and always take the time to actively listen to patients as their health and satisfaction is the true goal. The four practices that Dr. Michels owns are Hillside Family Dental Center in San Diego, Affinity Dental of La Mesa, Affinity Dental of Fresno, and Woodside Dental in Ventura.
To learn more about Hillside Family Dental Center please log onto their website at
www.hillsidefamilydentalcenter.com
.
Email Hillside Family Dental Center