Local La Mesa, Ca. Dentists Announce the Completion of their Dental Office Remodeling Project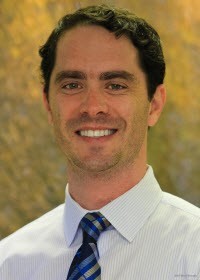 La Mesa family dentists, Drs. A. Gerald Michaels and Paul Michels, of Affinity Dental of La Mesa, are announcing the completion of their office remodeling project. The practice, originally purchased by Affinity Dental of La Mesa in 2002, was able to remain open throughout the remodel, and has been improved to reflect a sleeker, more modern design. Drs. Michels and Michels have always tried to create a warm, relaxing environment for their patients in the
waiting room and operatories
and feel that the remodel is in line with that goal.
"A dental practice needs to be consciously designed so that it provides a certain level of comfort to patients. We want our practice to be a psychologically comforting place and we feel the new cabinets, floors, waiting room and operatories reflect that principle. Come in, relax, and receive great dental care from our staff," Dr. A. Gerald Michels said.
Alongside the new look of their practice, Drs. Michels and Michels have recently launched a new website. The website contains many interactive features including a set of dental videos where visitors can learn more about simple and complex dental procedures, and a free Smile Analysis feature that can help visitors plan the next steps of their oral healthcare.
When they visit the website, current and prospective patients now have access to in-depth information about procedures and treatments offered by Affinity Dental of La Mesa including Invisalign®, cosmetic dentistry,
family dentistry
and dental implants.
"Part of our role as dentists is that of an educator. The more we educate our patients, the better they are able to achieve and maintain a healthy smile. A website is a great information resource we can direct our patients to, or simply have online for people searching for information they want to know more about," Dr. Paul Michels said.
From providing a more comfortable, aesthetically pleasing environment for their patients, to helping educate the La Mesa community on the importance of good oral health, Affinity Dental of La Mesa is taking big steps this year to provide extra levels of service at their family dental practice
About Affinity Dental of La Mesa:
Affinity Dental of La Mesa is a family owned practice that has been located in the heart of La Mesa since 2002. Dr. A. Gerald Michels, DDS and his son, Paul J. Michels, DDS are dedicated to serving their patients with the highest quality dental care. Their modern office is outfitted with all the latest dental equipment, including digital x-rays, intraoral cameras, and laser dentistry. For more information about Affinity Dental of La Mesa, please visit the website
www.affinitydentaloflamesa.com
.
Email Affinity Dental of La Mesa