Sustainable Packaging Company to Open Regional Offices in Northern California to Service Silicon Valley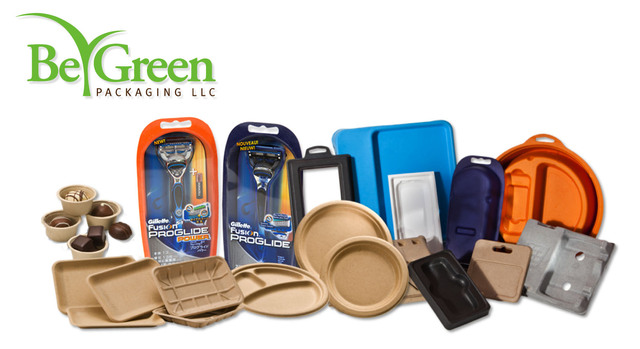 SAN FRANCISCO – Be Green Packaging today announced the opening of regional sales and engineering offices in San Francisco, California. The company, which is headquartered in Santa Barbara, Calif. and has global manufacturing and distribution operations, opened the new location in order to better serve its expanding roster of tech companies. The offices will also support foodservice accounts in Northern California and the Pacific Northwest.
Be Green's new regional office will be staffed with experienced engineers and packaging designers that will manage the needs of the tech industry from the central location of downtown San Francisco. Be Green's decision to open offices in the area is due to recently acquired contracts for plant fiber packaging with some of the worlds largest tech companies, whose headquarters are located in Silicon Valley.
"With our Silicon Valley customer base rapidly expanding, we needed to have a more immediate presence in the area to service these fast moving companies." stated Robert Richman, President of global manufacturing for Be Green. CEO Ron Blitzer added, "We will also be hiring experienced sales representatives with food service backgrounds as well."
Be Green's innovative pulping technology allows the company to create a wide range of
consumer, industrial
and
food grade packaging
from a blend of tree free, non-food plant fibers. These fibers can be formed into designs incorporating zero degree draft angles using advanced moulding processes that can be adapted to meet nearly any specification. Be Green's fiber blend is certified compostable, biodegradable and recyclable and is the only food packaging to currently carry a Cradle to Cradle Certification.
As a triple bottom line company focused on sustainability at the core of its business model, Be Green maintains an extensive list of eco-social certifications from independent, third party organizations such as the
Cradle to Cradle Products Innovation Institute
, the Biodegradable Products Institue (BPI), the USDA BioPreferred Program, Intertek and the Non-GMO Project, among others.
Be Green's new offices will be staffed by Director of Product Development Sherry Chen and Director of Business Development Capp Raisin.
Be Green Packaging LLC. manufactures and distributes Cradle to Cradle Certifiedcm, tree-free, and biodegradable packaging for the food service and consumer markets. The company designs and engineers products made from annually renewable plant fibers that are safe for people and healthy for the planet. Be Green is currently in the process of opening the first plant fiber manufacturing facility in the US in Jasper County, South Carolina. The plant will be operated according to Cradle to Cradlecm principles. For more information about the company, please visit
www.begreenpackaging.com
.