Chicago Periodontist Looks to Educate the Community of Cook County through an Interactive, Informative Website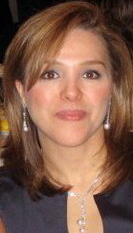 Periodontist and implant specialist, Bita M. Fayz, DDS, MS, has announced the launch of a new, patient-focused website. Dr. Fayz's practice is utilizing the website to educate the community on the importance of oral health. The homepage includes a NobelSmile Advisor as well as a
frequently asked questions
page to address common concerns on topics ranging from oral hygiene to difficult dental procedures.
"Patients can have immediate access to information just by scanning the pages of my website," says Dr. Fayz. "Now days, dental implants are changing the way people live. Our goal is to facilitate patients search and provide them with accurate information. We want them to utilize this website as a resource."
"This site provides you with an overview of the practice and the field of periodontics. As you navigate through the files you'll find information about Hyde Park Periodontics and Implant Solutions, its location, insurance policies and appointment scheduling. You will have access to lots of valuable information regarding
dental implants
, periodontal disease, diagnosis and treatment. We believe that informed patients are better prepared to make decisions about their health and well-being." Some of the services offered by Dr. Fayz include:
Periodontal Examination
Scaling and Root planning
Pocket elimination
Gingivectomy/ Frenectomy
Crown Lengthening
Cosmetic periodontal surgery
Soft tissue grafting/Root coverage
Bone grafting
Periodontal osseous surgery
Ridge Augmentation
Extractions
Ridge preservation
Dental Implants
Sinus lift
Vestibuloplasty
Biospy
Current and prospective patients will now have access to information about dental implants through helpful dental links, an office tour, and other informative content when they visit the website. "I believe it is important to choose a dentist that is right for you. " Dr. Fayz works closely as a team with your referring dentist. She is committed to providing the time, care and professional expertise that you, as a patient, deserve.
About Dr. Bita Fayz:
Dr. Fayz has been practicing in the Hyde Park area since 1992 and specializes in periodontics and dental implants in Chicago, IL. Dr. Fayz graduated from the University of Bordeaux in France where she received her Doctorate in Dental Surgery. She completed her post-graduate training in Periodontics and Implantology at University of Illinois Chicago College of Dentistry and also holds a Master's Degree in Histology. She is a member of the American Academy of Periodontology, Midwest Society of Periodontology, Illinois Society of Periodontics, American Dental Association, Illinois State Dental Society, and Chicago Dental Society. Dr. Fayz has been teaching for over 20 years. She has taught at The Northwestern University Dental School and Marquette University School of Dentistry in Milwaukee, WI and is presently teaching at the University Of Illinois College Of Dentistry. For more information on Dr. Bita M. Fayz, DDS, MS, please visit the website at
www.hydeparkperio.com
.
Email Hyde Park Periodontics & Implant Solutions