Chandler Accounting Firm BASC Expertise Launches FREE Business Breakfast Group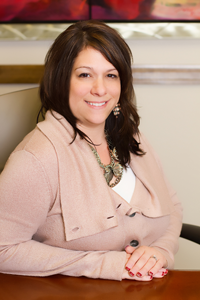 CHANDLER, AZ (September 16, 2013) BASC Expertise, a small business accounting firm, is pleased to announce the launch of "Breakfast at BASC", a monthly workshop for small business owners. Each month, the team at BASC will host a speaker to discuss a topic relevant to small business owners and designed to help them grow their business. Additionally, breakfast will be served, networking is encouraged, and there is no cost to attend the events.
Company founder Deirdre Morhet started this series based on her work with business owners in the valley over the past several years. She states, "I talk to business owners all of the time and I see where the shortcomings are in these small businesses. I want to empower business owners to succeed by bringing subject-matter experts to them." Originally designed for clients of BASC expertise, Morhet decided to make the events open to the public as a part of her commitment to give back to the community where she works and lives.
The inaugural Breakfast at BASC event will be led by Morhet and she will be discussing "How to Improve your Profitability by Understanding your Financial Statements". The event will take place on Thursday, September 19th at 8:30AM at the BASC Expertise office, which is located at 4145 W. Mercury Way in Chandler. According to Morhet, the response has been great so the company requests that anyone interested to please register to have a good head count. Anyone interested can register at:
http://breakfast-at-basc.eventbrite.com/
or contact BASC Expertise at 480-355-1398.
About BASC Expertise:
BASC Expertise is a Chandler, Arizona based small business accounting firm specializing in bookkeeping, payroll services, QuickBooks, and tax preparation. The company serves businesses of all sizes in the greater Phoenix area. Learn more about BASC Expertise at:
www.bascexpertise.com