L S Coding & Education Offers CPC-H Test Preparation Class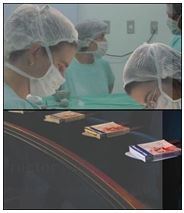 Tucson, AZ - L S Coding & Education, one of the leading providers of both coding classes and coding certification for interested students, is pleased to announce the availability of the CPC-H Test Preparation Class. This class prepares individuals to take the exam that will allow them to become Certified Professional Coders for the healthcare profession.
Certified Professional Coders provide a valuable service in a medical provider's practice by helping prevent non-compliance and down-coding, enabling the providers to receive reimbursement in a timely fashion. Anyone interested in joining the ranks of
Certified Professional Coders
, as regulated by the American Academy of Professional Coders and the AAPC National Examination, can count on L S Coding & Education to provide the valuable preparation necessary to pass this important exam.
The outlook for this profession is very positive, with 20 percent growth in the field projected through the next five years. According to a spokesperson for the company, "At L S Coding & Education, we offer a very different distance learning experience, where you are watching an actual classroom with 25 students attending." The company offers distance learning coding classes that enable individuals to learn medical coding and earn medical coder certification from the comfort of their home.
About L S Coding & Education
For a number of years, L S Coding & Education has worked hard to establish itself as a leader in the certified coder training industry. Lynn Schoeler is the president and a licensed AAPC instructor for the last ten years, in addition to 19 years of experience educating coders and physicians. With a success rate for her students of 10 to 15 percent above the national average, it's clear that L S Coding & Education is a one-stop source for training on medical coding certification. For additional information please visit,
http://cpc.certifiedcodertraining.com
.
Email L S Coding & Education LLC