Bollinger Canyon Dental Unveils High-Tech Updates To San Ramon Dental Practice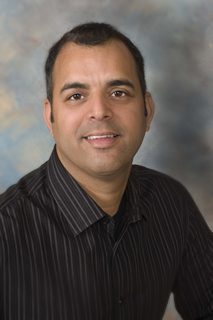 San Ramon, CA — Bollinger Canyon Dental has announced major improvements and updates to their San Ramon dentist's office. The new innovations now make Bollinger Canyon Dental one of the most
state-of-the-art practices
in the area.
"Our goal with our updates was to make coming to the dentist feel more like a trip to the spa. By creating a calming, pleasant environment, we help patients feel more at ease and less fearful of undergoing necessary dental treatments," explained owner of the practice,
Dr. Imran Ahmed Rizvi
.
To promote this relaxing environment, Bolligner Canyon Dental has created an inviting waiting room where juice and water are offered for patients as they wait. iPad tablets are on-hand for children and adults to use at their leisure, and the office is equipped with Wi-Fi, allowing patients to use their own mobile devices if they wish. Each operatory has a DVD screen on the wall for movie viewing during procedures in an effort to give patients something else to focus on.
Further improvements have been made to the operatories to enhance patient comfort and provide a higher level of quality care. All of the dental chairs have a built-in massage mechanism that applies gentle pressure to the spine to calm the nerves and relax the body. Neck pillows and blankets are also available for those who desire them. Bollinger Canyon Dental has installed 3D dental cameras, which Dr. Rizvi uses to show patients close-ups of dental problems, describe treatment options, and prescribe at-home care techniques to help ensure good oral health.
The technological advances that have been added to Bollinger Canyon Dental include high-tech diagnostic and treatment systems. With new digital X-rays the practice reduces patients' exposure to radiation by 90 percent and is able to produce clearer images of teeth. Additionally, Dr. Rizvi is certified in Invisalign, a clear, removable orthodontic apparatus that can be used in place of traditional braces.
Laser treatment systems at the San Ramon dental practice are now allowing Dr. Rizvi to address common dental problems with less invasive interventions. As he explained, "Soft tissue dental lasers give me the ability to perform periodontal pocket cleanings without making an incision in the gums, eliminating the need for traditional oral surgery in many cases. This means a shorter recovery time and less risk of infection for patients."
The new Bollinger Canyon Dental is now open and accepting new patients for general dentistry, cosmetic dentistry, orthodontics and periodontics, as well as dental implant placement and restorations.
About Bollinger Canyon Dental and Dr. Imran Ahmed Rizvi:
Bollinger Canyon Dental is a full-service family, general, and cosmetic dentistry practice located in San Ramon, California. The practice also offers advanced dental services, including periodontics and orthodontics.
Dr. Imran Ahmed Rizvi is the owner and operator of the practice. He graduated from the Arthur A. Dugoni School of Dentistry at the University of the Pacific, San Francisco in 1997 and holds a Doctor of Dental Surgery degree. Dr. Rizvi is dedicated to offering the most advanced patient care techniques available to patients – he receives ongoing training from the prestigious Las Vegas institute (LVI) for Advanced Dental Studies in cosmetic and neuromuscular dentistry (TMJ disorders). He has received honors for his work in the past, including being named one of "America's Top Dentists" by the Consumers Research Council of America. Dr. Rizvi is also certified in oral sedation and is happy to offer the service for guests who are anxious about dental procedures.
For more information regarding the high-tech services offered at Bolligner Canyon Dental, please visit the website at:
www.bollingercanyondental.com
.
Email Bolligner Canyon Dental