KidsWorldMD announced its Postpartum series to detect and educate mothers about postpartum depression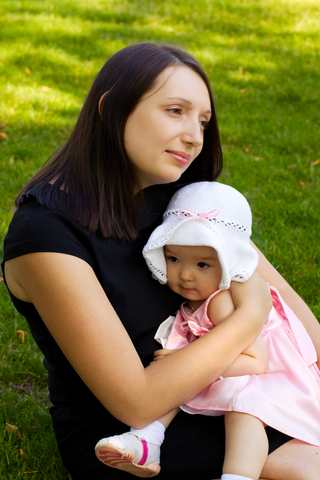 KidsWorldMD.com congratulates new mothers on the arrival of their newborn infants. It is a time of celebrations after the long awaited arrival of the precious child, and in some cases multiple newborns. The new parents are usually showered with gifts, warm wishes, and assistance sometimes with meals and babysitting services. So what could go wrong with this "almost" perfect situation, where expressions of love is seen and heard in so many gestures? What could possibly cause mom to break down and weep?
Among the joys and celebrations, the new mother is trying to cope with her new responsiblity of caring for her baby and the structuring of her new roles. There will be life style changes and redistribution of resources. The family priorities will undergo modifications. Sleep patterns will change to accommodate baby's needs. Then, there are the physiological changes occurring from her pregnant body to her new postpartum body. There are physical, chemical and emotional changes. Do you wonder why she weeps? KidsWorldMD.com addresses what is postpartum depression, including the causes and symptoms. KidsWorldMD offers assurance that this is a common experience for many new mothers and that it is usually a temporary phase. However, since each person is unique and responds differently to stress and stimulus, a medical consultation may be necessary if the symptoms persist, worsen or if she is concerned for any reason.
http://kidsworldmd.com/blog/newsletters/tearing-up-to-the-baby-blues/
In addition, there are multiple articles in the wellness library on postpartum depression. For example, identifying some symptoms of the baby blues and offering some ways to cope.
http://kidsworldmd.com/wellnesslibrary.php?ctid=1&cid=1558
How do you know if it just a mood swing or something more serious? The goal of early intervention can be achieved with early detection. KidsWorldMd is positioned to assist with early detection through education.
http://kidsworldmd.com/wellnesslibrary.php?ctid=1&cid=109
KidsWorldMD.com offers health information to educate parents and children about common health topics and is not meant to replace medical care or treatment.