True Merchant Publishes White Paper on Credit Card Processing for Businesses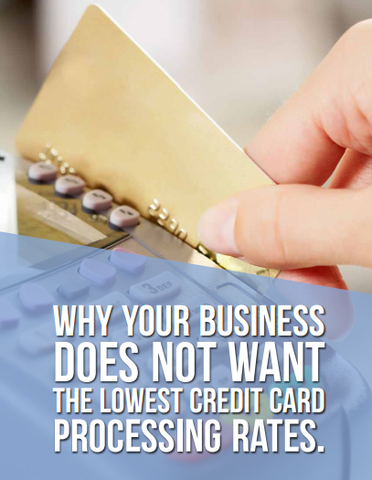 True Merchant, the Pittsburgh-based credit processing firm, has published a white paper to help business owners with their credit processing decisions. Available through the True Merchant website, the white paper illuminates the reality of "lowest" credit card processing rate claims.
Business owners receive piles of advertisements stating that a certain firm can offer the lowest credit card processing rates. However, aside from these claims often being false, there are a number of other qualities that business owners should be paying attention to instead.
The main theme of the white paper is that value is not directly related to price. Of course you want a competitive credit processing rate, but the supporting services that come with credit card processing must also be carefully considered. The transparency of the pricing agreement, having round-the-clock credit card acceptance services, and having easily accessible customer support are often more important than the processing rate alone. A credit card processing firm should be able to give you the support you need for receiving credit card payments exactly when you need it, whether you have an e-commerce business, a booth at the farmer's market, or a brick-and-mortar shop.
Read the full white paper to find out more about what is behind credit card processing rates:
http://www.truemerchant.com/white-paper-why-your-business-does-not-want-the-lowest-credit-card-processing-rates/
True Merchant
provides traditional credit card terminals, e-commerce credit processing, mobile card readers, and more. Complete with a comprehensive support system, True Merchant customers around the nation can take advantage of customer support and credit processing at any time of day. For more information about how True Merchant's credit processing services can improve your business, contact a representative today:
http://www.truemerchant.com/
.