Palm Beach State College is live on TranscriptsPlus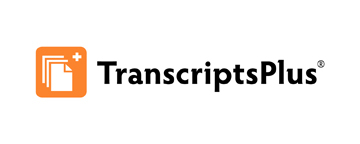 NORTHFIELD, IL – Palm Beach State College is live on TranscriptsPlus®, enabling students and alumni to order transcripts online 24/7. The system is a secure, compliant, and user-friendly solution that automates the entire transcript ordering process. It is tailored to fit their unique policies and procedures including service options, pricing and school branding.
Palm Beach State College also utilizes Credentials' propriety back-end automation software
RoboRegistrar
. Working in concert with
TranscriptsPlus
, Robo locates records, authenticates students and alumni, checks for holds, communicates with students via email and text and facilitates order fulfillment.
Credentials collects all fees on behalf of the college and is a third party certified PCI-DSS Tier 1 compliant payment processor. TranscriptsPlus allows Palm Beach State College to free up staff and streamline the process. This self-service environment for students reduces data input by staff and collects all fees.
Credentials Solutions
handles all customer service calls on behalf of Palm Beach State College, allowing them to focus on other areas and eliminate the mundane repetitive tasks of transcript order fulfillment.
About Credentials Solutions
With flagship product TranscriptsPlus® and integrated automation software RoboRegistrar®, Credentials Solutions supports all major SIS platforms while providing online ordering, automated hold checking, integrated student communications with 12x5 customer service, and electronic extraction and delivery including EDI, XML and Secure PDFs. Transcript ExchangePlus™ enables client institutions to send transcripts electronically through Credentials' secure network as well as industry accepted transcript hubs, while integrating with the eRoboMail™ service, which assumes the printing and mailing of paper transcripts. In addition, Credentials also offers ParkingPlus®, which automates parking permit ordering, payment, and fulfillment.
Email Credentials Solutions