IT-Harvest Press publishes first children's book on SCADA and the importance of making it secure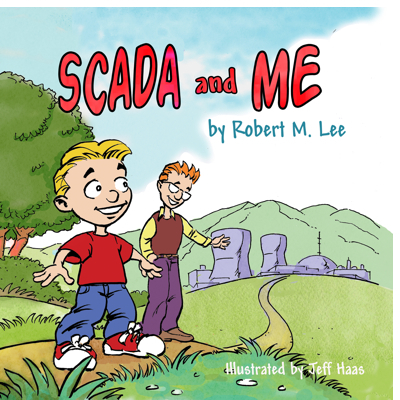 SCADA and ME: A Book For Children and Management, authored by Robert M. Lee and engagingly illustrated by Jeff Haas, is the first children's book to provide an entertaining education on the critical control systems that are embedded in every part of modern life. From oil and gas transport to electrical distribution, to hospitals, power plants, even satellites, SCADA systems pervade everything.
"As I began lecturing on critical infrastructure protection I realized that a children's book would be a perfect way to make the topic approachable," said Lee. "I hope that educators and security professionals alike will find it a valuable resource for increasing awareness of SCADA and its vulnerabilities."
"We immediately saw the value in this wonderful book." Said Samuel Linares, Director of the Industrial Cybersecurity Center (CCI) in Madrid, Spain. "We have ordered copies for every delegate to the 1st Ibero-American Industrial Cybersecurity Congress. October 2nd & 3rd. Madrid."
SCADA and ME is available today on Amazon in print and Kindle editions and is available to bookstore and library buyers. Learn more at
www.SCADAandME.com
About the author:
Robert M. Lee is a U.S. Air Force Cyberspace Operations Officer, Adjunct Lecturer at Utica College, and Director and Founder of the non-profit educational organization hackINT. He is currently pursuing a PhD in War Studies at Kings College, London with research in control systems cybersecurity.
About The Publisher:
IT-Harvest Press is a non-fiction book publisher formed in 2012 by Richard Stiennon, a security industry analyst and author of Surviving Cyberwar (Government Institutes, 2010). Its goal is to find and publish unique works by acknowledged experts.