Brooklyn Dentist, Dr. Anthony Ramirez, Practices with Galileos Cone Beam CT Imaging and CEREC® Technology to Provide State-of-the-Art Implant Dentistry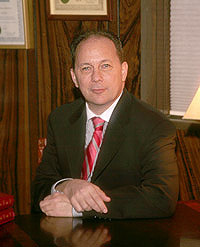 Dr. Anthony Ramirez, a well-respected Brooklyn dentist, incorporates
cone beam technology
and
CEREC®
into his practice to provide a premier dental experience. His professional goal is to offer an unmatched standard of care involving innovative modern dental advances and a personalized lifetime strategy for each of his patients.
Utilizing the revolutionary equipment and technology of CEREC®, the doctor creates permanent crowns within fifteen minutes. Additionally, with the 3-D CBCT imaging technology Dr. Ramirez visualizes bone anatomy, bone defects and nerves in their exact locations, which enables him to make better clinical decisions. As a result, the patient benefits with a customized treatment schedule and a faster resolution to their individualized dental issue. In the doctor's own words, "With this state-of-the-art 3-dimensional x-ray imaging technology I can identify, reveal and propose a treatment plan and treat my patients efficiently and effectively. With these images I can see vital anatomical structures without distortions in real dimensions- improving my diagnostic ability, surgical planning and patient communication."
A pioneer in the field of digital dentistry, Dr. Ramirez recently performed a live implant surgery during the Sirona 3-D Summit on June 28, 2013 which is a testament to his unique level of skill.
A full-service dental practice in Brooklyn, New York, the office of
Dr. Anthony Ramirez
specializes in cosmetic smile redesign, porcelain veneers, crowns, bridges, Invisalign, full mouth rehabilitation, whitening, periodontal treatments and root canal therapy. The office provides flexible hours, including evening appointments.
Email Aesthetic & Implant Dentistry