Porter Ranch Dentist, Dr. Calvin Gray, DDS Announces His Practice Now Provides Sleep Apnea Treatments and Snoring Solutions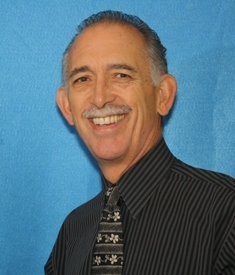 Dr. Calvin Gray, DDS, a Porter Ranch dentist focusing on family and cosmetic dentistry, recently announced that his practice is now providing advanced treatments for patients who are suffering from
sleep apnea and snoring problems
. He is pleased to be able to share his expertise with patients in order to enhance the quality of their lives.
"Many individuals who suffer with sleep apnea or snoring issues are unaware that certain dentists have undergone the training needed to treat these types of problems successfully," stated Dr. Gray. "I find it rewarding to assist my patients by treating some of their dangerous sleep disorders," stated Dr. Gray. He continued along this train of thought, emphasizing the need to find strategies to assist his patients in getting sufficient rest each night in order to avoid health-related problems.
Dr. Gray further explained "My office provides treatments and services that help my patients to resolve sleep-related issues, including sleep apnea, snoring, and breathing problems." Dr. Calvin Gray completed a sleep residency program at the UCLA Dental School as well as a 5-month program providing additional sleep apnea training related to alternative solutions for patients who cannot tolerate the traditional CPAP treatment. Dr. Gray offers approximately one hundred FDA approved oral appliances that can be used to treat sleep apnea.
Sleep apnea is a serious condition in which breathing is interrupted during sleep. If this condition persists and is left untreated, it can lead to more serious health issues, including heart attacks and strokes. Dr. Gray notes that snoring is also problematic, disrupting not only the sleep of the individual who snores but also that of anyone else who is in hearing range. It can lead to relationship problems as well as health issues.
The office of
Dr. Calvin Gray
is located in Porter Ranch, CA. He graduated from the University of Southern California. He also attended the Seattle Institute for Advanced Dental Education and the L.D. Pankey Institute. Dr. Gray and his staff are dedicated to the provision of quality dental care. The practice has hours Monday through Friday each week, and emergency hours are also available. To learn more about Dr. Grays practice or his focus on sleep apnea treatment, log onto his website at
calvingraydds.com
.
Email Family & Cosmetic Dentistry