Express Cleaning Supplies New Karcher Puzzi Spray Carpet Cleaner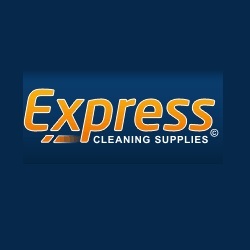 Express Cleaning Supplies has developed an excellent business by supplying not only the best carpet cleaners but also all the ancillaries, which are required to give the professional carpet cleaner the best start to having a great business. Karcher is an excellent name for supplying many cleaning machines of high quality, excellent performance and with good reliability of service. The professional carpet cleaner and also the business that requires an in house carpet cleaner operated by a fully trained operative are both covered by a range of Express Cleaning Supplies supplied
Karcher Carpet Cleaning Machines
.
One of the best machines that Express Cleaning Supplies supply is the Karcher Puzzi 400E Spray Extractor, which is a good top of the range large machine. This machine is operated by pushing the large wheeled carpet cleaner over the carpet at a progressive rate suitable to ensure the best cleaning results possible. The first thing to do with the machine is to mix the detergent with which to clean the carpet with and Express Cleaning Supplies have an excellent range of detergents for the best carpet cleaning. Express Cleaning Supplies recommends that the user takes a careful look at the amount of detergent used, primarily to consider the environment as the more detergent used the more that will have to be dumped at the end of the operation, and also, it is important not to use too much detergent on sensitive fabrics as this can cause permanent damage. If possible and it is appreciated that work on site may not make it easy, use some warm water as this makes the detergent far more effective and quantities used can be reduced and some good cost savings made.
The
Karcher Puzzi 400E Spray Extractor
is a walk behind machine that will cover large areas of carpet in a relatively short time. Express Cleaning Supplies notes that the machine operates by spraying the carpet and then brushing and removing the water by suction as well as dirt in one operation and this makes the whole operation very simple. Probably it is the exceptions that make carpet cleaning difficult and these are usually severe stains and dirt levels, which a single pass may not cover. The Karcher Puzzi 400E Spray Extractor should be carefully used in this case and if necessary the carpet should be cleaned again the same way as before. It is noted that the spray system should be used again and not just the brush and suction system used. Express Cleaning Supplies note that severe staining can be treated with detergent some 5 to 10 minutes before using the machine so that the area has had a soaking time.
Express-Cleaning-Supplies.co.uk
note that the Karcher Puzzi 400E Spray Extractor also has a great versatility with hose and brush systems that allow the carpet cleaner the flexibility to clean the upholstery and even the curtains. These machines whilst large are ideal for the areas large or small in places of hard wear and dirty foot traffic. Hotels, offices and any large buildings are easily cleaned with this machine and Express Cleaning Supplies will be pleased to answer any questions on the full capability of this carpet cleaner.
Email Express Cleaning Supplies