Advantage CCS is now able to provide debt relief options and credit counseling to residents of Idaho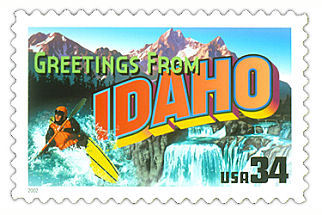 Idaho is known as the "Gem of the mountains" and it's the 13th largest state in the United States. Advantage Credit Counseling Service is excited to announce their licensure and approval in Idaho to offer their expert credit counseling and debt management services.
Some interesting facts about Idaho include: Twin Falls was the sight of Evil Knievel's famous jump in 1974. The state bird is the Mountain Bluebird and the state flower is the Syringa. Idaho is most famous for its potatoes. Idaho has a population of 1.5 million and the median household income is roughly $47,561.
Learn About Idaho Debt Relief -
Debt can be overwhelming, and facing it by yourself may seem like a frightening task. The certified credit counselors at Advantage CCS will advise you on how to stay out of debt and stick to your budget. The Debt Management Program (DMP) will connect you with qualified credit counseling professionals who will answer any questions that you may have. They will work with you to make payment arrangements with your creditors, should you decide to go on a Debt Management Program.
A telephone call to a Non-Profit Credit Counseling agency like Advantage CCS will help to determine if you're a good candidate for a debt management program. Your eligibility will depend on your income, current unsecured debt amount, and if you're overdue on any monthly payments. Most people who are struggling with debt will seek out programs like a DMP which may help them. Debt Management Programs and a handful of other choices are offered to show you how to create a future that does not include debt.
If you're fighting to pay off your debts, obtaining monetary freedom is not as far-fetched as it might seem. With free credit counseling and a debt management program you'll acquire solutions with the help of skilled professionals who comprehend the logistics of becoming debt-free. Contacting Advantage CCS is the first step to gain control over your finances.
Learn About Advantage CCS -
Advantage Credit Counseling Service is a
Non-Profit credit counseling
organization that has been successfully assisting consumers with their financial problems for over 40 years by providing expert consumer credit counseling and an awesome debt management program.
Advantage CCS has been around since 1968. The non-profit agency educates individuals about wise money management and the responsible use of credit. They are accredited by the Council on Accreditation (COA) and are members of the Better Business Bureau (BBB). They are also proud members of the National Foundation for Credit Counseling (NFCC).
Email Advantage Credit Counseling Service