San Antonio Oral Surgery Uses Advanced Technique to Prevent Bone Atrophy after Tooth Extraction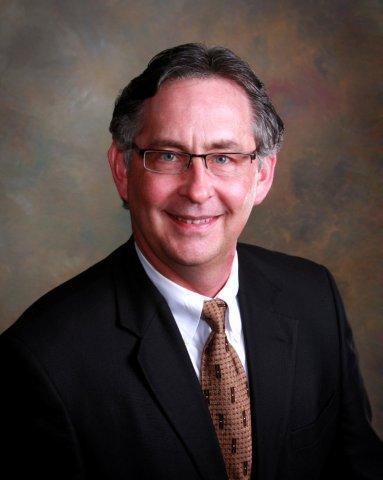 San Antonio, TX - San Antonio Oral Surgery has announced the practice's commitment to offering socket preservation grafting to all patients undergoing tooth extractions at the oral surgery practice.
Tooth extractions are common
oral surgical procedures
and can be performed for a variety of reasons. Following any extraction, a hole or socket remains where the tooth once emerged from the gums. Many patients who undergo extraction plan to one day have a dental implant or bridge placed to restore their function and appearance. Mindful of this, San Antonio Oral Surgery offers socket preservation grafting – a process that helps to prevent the bone in the area of the extraction site from rapidly breaking down in order to facilitate the placement of implants and bridgework in the future.
After tooth removal (or extraction), bone in the jaw begins to break down and will decrease in size by 40 to 60 percent as early as 3 months and up to 2 years after the procedure. If the bone in the affected area becomes too small, implants and bridges cannot be properly placed, and patients must undergo a complex surgery to prepare the area. Socket preservation grafting immediately after an extraction helps to preserve the bone, eliminating the need for the second surgery – even if the patient waits a period of months or years to have restorative dentistry services performed.
The owners of San Antonio Oral Surgery, Drs. J. Preston Coleman, DDS, and
Jeffrey S. Wert, DDS,
advise all patients undergoing extractions as to whether or not socket preservation grafting is ideal for their needs. Believing that patient education is vital to ensuring the success of treatment, the oral surgeons also explain the various restorative and cosmetic dentistry options available, making sure that patients have a clear picture of what can be done in the future to restore their smiles. Drs. Coleman and Wert are fully trained in all of the latest dental implant techniques, including the use of 3-Dimensional imaging which allows Virtual Implant Placement and can lead to the use of CT-generated surgical guides. These state of the art guides allow more accurate implant placement and less invasive surgery for the patient. Drs. Coleman and Wert also use the innovative All-on-4 implant restoration, which has been clinically shown to offer superior efficiency and enhanced results over other forms of implants restorations.
Because the surgeons at San Antonio Oral Surgery are certified for All-on-4 dental implant techniques and other types of advanced dental implant procedures, they can help patients see the full benefits of having socket preservation grafting performed after an extraction. Drs. Coleman and Wert provide information to patients about options for making the experience of extractions and grafting less stressful, including the use of a variety of sedation techniques.
San Antonio Oral Surgery is currently accepting new patients for extractions, socket preservation grafting, dental implants, full-arch fixed restorations (All-on-4) and sedation dentistry services.
About San Antonio Oral Surgery and J. Preston Coleman, DDS, and Jeffrey S. Wert, DDS:
San Antonio Oral Surgery is a full-service, centrally-located dental surgery practice committed to serving patients throughout the San Antonio area. The practice offers wisdom teeth removal, extractions, bone grafting, dental implants and comprehensive treatments for facial deformities, trauma, and oral pathology and TMJ disorders. Sedation dentistry services are also available.
Dr. J. Preston Coleman, DDS, received his Doctor of Oral Surgery degree from the University of Tennessee College of Dentistry in Memphis, Tennessee in 1968. After completing his residency training in Oral and Maxillofacial Surgery at the University of Tennessee Health Science Center, City of Memphis Hospitals, and the Kennedy Veterans Hospital in Memphis, Tennessee, Dr. Coleman became a board-certified oral surgeon in 1976. He has operated a private practice in San Antonio since 1974 and has also served as an Associate Clinical Professor of Oral and Maxillofacial Surgery at the UTHSC Dental School in San Antonio, and as a consultant in Oral and Maxillofacial Surgery at the Veterans Administration Hospital in Kerrville, Texas.
Dr. Jeffrey S. Wert, DDS, holds a Doctor of Dental Surgery degree from the University of Texas Health Science Center at San Antonio. He completed both a General Practice Dentistry residency at the Veteran's Administration Hospital in Kansas City, Missouri, and a residency in Oral and Maxillofacial Surgery at the University of Chicago Hospitals and Clinics. Dr. Wert has been in private practice in San Antonio since 1987. Dr. Wert's primary practice interest is the use of implants and bone grafting and technology in surgical planning for advanced implant placement in simple and complex cases.
Drs. Coleman and Wert are members of the San Antonio Dental Society, the Texas Dental Association, the American Dental Association, the Texas Society of Oral and Maxillofacial Surgeons and the American Association of Oral and Maxillofacial Surgery.
For more information on dental implants in San Antonio and bone preservation technology, please visit the San Antonio Oral Surgery website at saoralsurgery.com
Email San Antonio Oral Surgery