Dr. James J. Willoughby Now Offers Zoom, Laser Whitening Services at Poughkeepsie Dental Practice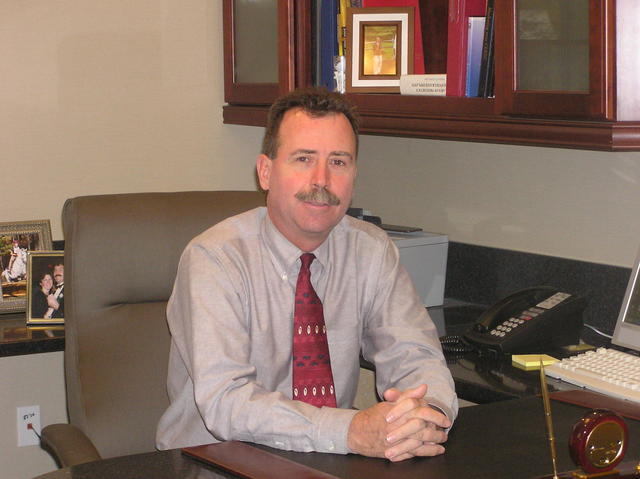 Poughkeepsie, NY — Dr. James J. Willoughby has announced that his practice has begun to offer Zoom! WhiteSpeed Whitening as a part of their cosmetic dentistry services.
Every year, Americans spend more than $1 billion on over-the-counter teeth whitening products. These products are geared toward individuals who have discolored teeth due to smoking or drinking coffee, tea, soda, red wine and taking medications. Many of the products take weeks or months to produce any noticeable results, and some have the potential to cause gum irritation and painful tooth sensitivity.
Zoom! WhiteSpeed Whitening is an in-office procedure that is an alternative to these often risky and inefficient at-home whitening treatments. As Dr. Willoughby explained, "By offering Zoom! WhiteSpeed Whitening to the Poughkeepsie area, we're providing a simple, quick solution to embarrassing tooth discoloration without the high risk of side effects that comes with over-the-counter whitening toothpastes and trays."
During a Zoom! WhiteSpeed Whitening treatment, Dr. Willoughby applies a safe, non-irritating gel to the teeth. Then, an intense light is used to activate the gel and cause a chemical reaction that removes stains. A treatment takes under an hour and produces instantly noticeable results. According to Dr. Willoughby, "In just 45 minutes, we can whiten teeth up to eight shades by removing discoloration that has formed on the lower layers of enamel."
A painless process, Zoom! WhiteSpeed Whitening is available both to current and new
cosmetic dentistry
patients at Dr. Willoughby's Poughkeepsie dentist office.
About Dr. James J. Willoughby
Dr. James J. Willoughby
graduated from the Georgetown University Dental School in 1981 and, in 1989, was awarded a prestigious fellowship from the Academy of General Dentistry. To earn the fellowship, Dr. Willoughby completed a rigorous course of post-graduate study, and he continues to receive education on the latest innovations in dentistry. Since 1984, he has been in private practice at his office in Poughkeepsie. To expand his general dentistry and cosmetic dentistry services, Dr. Willoughby moved to a newer location with state-of-the-art equipment in 2005. The dental practice offers Zoom!WhiteSpeed Whitening, one-hour computerized porcelain crowns, cleanings, general exams, dental x-rays, fillings, fixed bridges, veneers, and treatments for periodontal disease.
For more information on cosmetic dentistry services in Poughkeepsie and the Zoom! WhiteSpeed teeth whitening system, visit the website at docwillo.com
Email James J. Willoughby, D.D.S.