Houston's University Periodontal Associates Welcomes a New Associate to its Team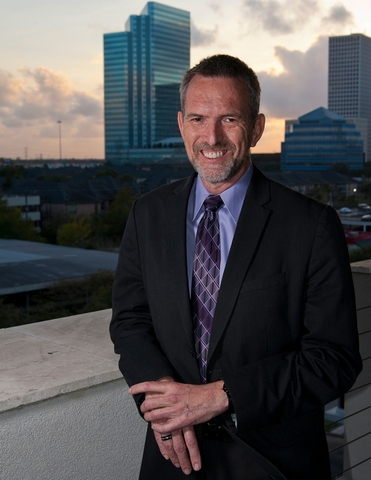 Houston, Texas – University Periodontal Associates, a periodontal and dental implants practice based in Houston, Texas, has recently added a new associate to its team,
Dr. Miles Mason
. "I'm thrilled to join a practice of this caliber," Dr. Mason said. "Dr. Dennison and I share a passion for providing the best care possible, making this practice the perfect fit for both my ideals and my area of expertise."
According to
Dr. David Dennison
, founder of University Periodontal Associates, "Our practice has grown as a family of professionals, with all members integral to making each patient's experience unique. It is now time for the family to grow to better serve the community. Dr. Mason brings a broad range of expertise, and I am particularly pleased about his diversity of professional experience. He brings a phenomenal skillset to the practice, and equally important, his philosophy and approach complements ours. I know our periodontal patients are going to love Dr. Mason."
Dr. Mason grew up in the greater Houston area. He graduated from the University of Texas at Austin with a BA in biology. From there, he earned his Doctorate of Dental Surgery from Columbia University College of Dental Medicine in New York City. He did his periodontal residency at the UTSD where he taught about 250 dental students how to recognize and treat periodontal disease. Dr. Mason also researched the relationship between inflamed gum tissue and inflammation in the rest of the body.
Involved in the practice of
periodontics
since 2010, Dr. Mason has been working with dental patients for seven years. "As a relatively recent graduate and a lifelong learner, I'm excited to bring the latest in periodontics to my hometown. I'm excited to be a part of University Periodontal Associates' expansion."
About University Periodontal Associates
University Periodontal Associates specializes in gum disease and dental implants in Houston, Texas. Its core values are centered on: education and prevention, health and safety, training and expertise, and creating a positive experience for patients. Dr. Dennison and Dr. Mason offer the latest periodontal treatments, sedation dentistry, and "all on 4" (teeth in one day) dental implants. To learn more about periodontal treatments in Houston, please check out their website at gums-houston.com.
Email University Periodontal Associates