Crossroads Family Dentistry Announces New Launch of Informative Website on Oral Health Care and Dental Procedures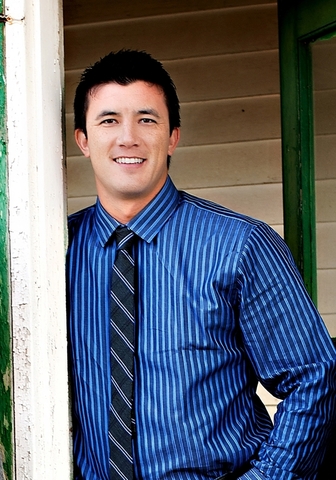 Crossroads Family Dentistry, located in Colorado Springs, Colorado, made a recent announcement that it has launched an interactive, information-rich website intended to provide educational facts related to good oral hygiene practices as well as commonly-performed dental procedures.
Dr. Ryan Tyng, DMD
, explains the decision to provide online access to information of this nature by stating, "Our office has a deep commitment to improving the oral healthcare knowledge of our patients, as well as that of the general public. Our website is designed to be informative, educational, and easy to navigate. We believe that good oral hygiene begins with knowledge, and that fact drove our decision to deliver a website everyone can use."
Understanding that many patients prefer to view a video rather than read an article, Dr. Tyng provides an assortment of
educational videos
on a variety of dental topics. This selection includes easy access to videos on: family dentistry, periodontics, pediatrics, endodontics, cosmetic dentistry, and oral surgery. In addition to the videos, many of the procedures are fully explained so that patients can understand what to expect before they arrive.
Among the many informative features of the site, visitors will discover a smile gallery that provides before and after photos of cosmetic and restorative procedures. The gallery displays images of the kinds of smile transformations that are possible for patients.
For those who would like to know what their options are prior to making an appointment, Dr. Tyng offers a smile analysis feature that can be completed in just a couple of minutes. All patients need to do to receive a personalized response is to include their name, phone number, and email when they submit the form.
Understanding that the more information patients have, the better they can care for their teeth and gums has inspired Dr. Tyng to include a page filled with informative links. Many of the links provide detailed oral health care information, glossaries, and dental care articles.
Other important features include the ability to submit a request for an appointment, patient forms, and contact information for this family dental office.
The offices of Crossroads Family Dentistry provide general, family, and cosmetic dentistry procedures for patients of all ages. Dr. Tyng has had extensive training and provides the following services: routine dental examinations, cleanings, composite fillings, crowns, dental implants, teeth whitening, veneers, periodontal cleanings and treatments, wisdom tooth extractions, and denture care. The office utilizes state-of-the-art technology, including digital x-rays, CEREC, and laser dentistry.
For more information on oral health care and the procedures offered at Crossroads Family Dentistry, please visit the website at: mycoloradospringsdentist.com
Email Crossroads Family Dentistry