Honor your Health, Respect Your Body, Change Your Life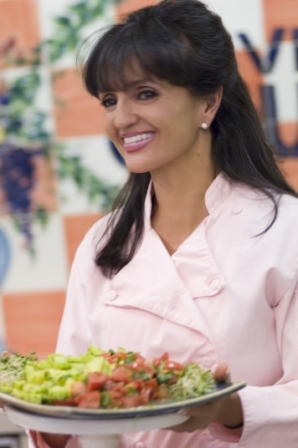 The MEGA Way announces the introduction of MEGA Way VEGAN Shakes®, a raw revolutionary certified organic protein power meal replacement featuring its proprietary Complete Body System Complex™ that takes Raw Sprouted Bio-Fermented Brown Rice Protein to another level. MEGA Way VEGAN Shakes® have 24g of raw protein per serving, 17g of dietary fiber, 0.05g sugar, 0.05g fat, and only 150 calories (
http://www.themegaway.com/ingredients-and-benefits
).
Brigitte M. Britton, CHN is a certified holistic nutritionist, She originally developed and perfected The MEGA Way Power Meal-VEGAN Shake to restore her own health back from the brink of a life-threatening illness. "MEGA Way VEGAN Shakes® with the Complete Body System Complex™ kick-starts your day on the right track, supporting your body systems and guiding you to achieve great health, a leaner body, and a stronger, mind, and spirit," says Britton.
Ms Britton has personally tested almost every VEGAN shake on the market concluding that none of them worked well enough for her needs and that of her clients. As a result of this she formulated the Complete Body System Complex™ with powerful raw certified organic ingredients to supercharge MEGA Way VEGAN Shakes®. Ms Britton adds, "These ingredients made the difference for me when I was battling for my life and for the lives of my clients." The MEGA Way's proprietary Complete Body System Complex™ ingredients are rich in certified organic raw sprouted bio-fermented brown rice protein, dietary fiber, antioxidants, goji berries, alfalfa leaf powder, cinnamon, turmeric, ashwagandha, red maca root, black chia seeds, raw cacao nibs, whole flax seeds, and wheat grass, with long histories of scientifically validated health benefits. Read what others are saying:
http://www.themegaway.com/blog/cat/testimonials
A select raw, all natural liquid vitamin/mineral "Optimal Nutrition®" is also included in Mega Way VEGAN Shake kits to ensure your total daily required allowance of vitamins, minerals and nutrients This robust formula delivers 77 organic vitamins and minerals, 62 super foods including 33 fruits, veggies and berries; 13 detoxifying green foods; 16 anti-aging antioxidants and 60 digestive enzymes- prebiotics, herbs, essential and non-essential amino acids and omega 3, 6 and 9 essential fatty acids. The cost is $6 per serving for the most complete, organic, nutritious meal of the day. Almost every person that tries MEGA Way VEGAN Shakes® feel super charged, happy and balanced within minutes and stay that way for most of their day.
Email Mega Way VEGAN Shakes®