Philadelphia Dentists Look to Educate the Community on Importance of Oral Health through an Interactive Website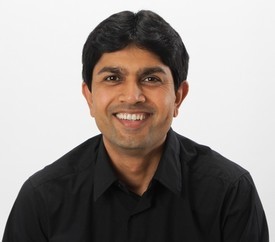 Philadelphia dentists, Kaushal Shah, DDS, Hitesh Sachdeva, DMD, and Dilip Dudhat, DMD, of Advanced Family Smiles, are announcing the launch of a new, patient-focused website. Advanced Family Smiles is utilizing the website to educate the community on the importance of oral health. The website includes a links page with informative dental resources as well as a frequently asked questions page to address common concerns on topics ranging from oral hygiene to difficult dental procedures.
"We wanted to provide an educational dental resource that is available to our patients and community any day, at any time. We believe this website adds an extra level to the service we provide to our community," Dr. Dudhat said.
The website possesses attributes including educational videos and a Smile Gallery feature to help patients make better informed decisions about their oral health. Current and prospective patients now have access to an oral health questionnaire feature, helpful dental links, before and after photos of dental procedures, and other informative content when they visit the website.
The website also utilizes extensive search engine optimization techniques to reach patients and local consumers who are searching for relevant information about general, cosmetic, and
implant dentistry
in Philadelphia.
"Part of our role as dentists is that of an educator. The more we educate our patients, the better they are able to achieve and maintain a healthy smile. A website is a great resource we can direct our patients to, or simply have online for people searching for information they want to know more about," Dr. Shah said.
About our dentists at Advanced Family Smiles:
Our Philadelphia dentists offer a wide range of restorative, implant and
cosmetic dentistry
procedures. Drs. Shah, Sachdeva, Dudhat and our entire team strive to provide the very best in state-of-the-art, personalized care that will enhance your smile and leave you with your healthiest gums and teeth.
Advanced Family Smiles was established in 1996. The practice is conveniently located near the Academy Plaza on Academy Road and Cromwell, on the opposite side of the 8th district police station. We run a family-friendly office that is open to adults of all ages and children over the age of three. For more information, please visit the website
www.afspc.com
.
Email Advanced Family Smiles