Irvine Dentist, Dr. Matthew Tsai, Touches Patients' Lives Through New Online Presence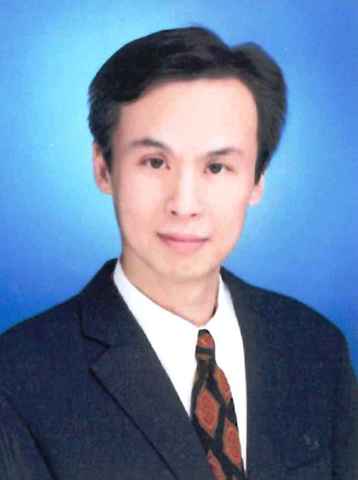 Irvine family dentist,
Matthew Tsai DDS
, of
Ashore Dental Care
has announced the launch of a new, patient-focused website. The website contains features, including patient education videos and dental reviews that help patients make informed decisions about their oral health.
Dr. Tsai says, "I realize that the internet is the single most utilized place for information these days. That is why I want to have my dental website accessible to all those seeking dental answers or in need of an emergency dental appointment."
Current and prospective patients now have access to information about Dr. Tsai, Ashore Dental Care's practice standards and other informative content when they visit the website. Some of Dr. Tsai's services include:
Cosmetic Dentistry
Dental Implants
Veneers including no-prep Lumineers®
Root canal therapy
Invisalign orthodontic treatment
Dr. Tsai is also utilizing his website to educate the community on many dental procedures. The website includes a list of procedures and explanations of the ways various treatments are completed in order to help viewers understand how dental concerns are treated.
"In addition to dental procedure explanations and dental videos, I have my personal background on the Our Doctors page so that patients can get to know me a little better before coming in for a visit" says Dr. Tsai.
About Matthew Tsai, DDS:
Dr. Tsai graduated with his doctorate degree in 1993 from the U.S.C. School of Dentistry. He is devoted to practicing dentistry and truly enjoys meeting and helping others. For the last 4 years, Dr. Tsai has provided free dental screening for over 3,000 under-privileged children at nine public schools in the greater Los Angeles area. Since 2009, Dr. Tsai has participated in the "Give Kids a Smile" event, which calls for dentists to volunteer one day of dental services to kids in need of help every year. Dr. Tsai was also a team member of The Children of China Pediatric Foundation, a not-for-profit organization that sends medical teams to China to perform surgeries on children in China's orphanages for correcting disfiguring birth defects and disabilities. For more information about the practice, please visit their website
www.ashoredentalcare.com
.
Dr. Tsai's team includes:
Dr. Samuel Au, an experienced general dentist from Marquette University who is excellent in cosmetic dentistry and Invisalign orthodontic treatment.
Dr. Eric Park, a well-respected dental implant surgeon and lecturer who also teaches dental implant at UCLA as well as learning institutions all over the world.
RDH George King, a graduate of USC hygiene program who was an instructor at USC School of Dentistry.
RDH Natalya Golovkova, who is kind, gentle, caring and had been with this practice for years.