Alpha Dental Practice Announces Open House Event at their Coral Springs Dentist Office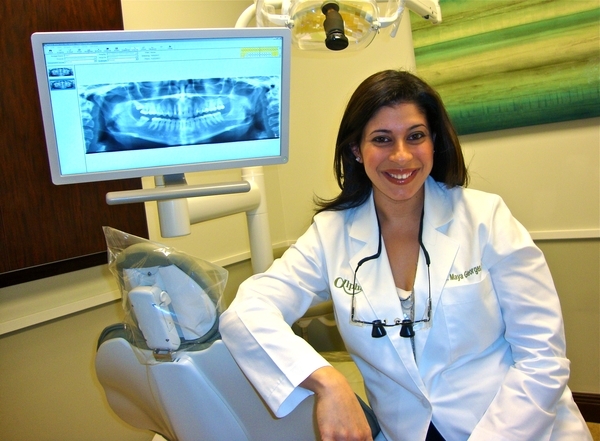 Coral Springs, FL — Alpha Dental Practice has announced an Open House event to unveil their newly expanded office. The event is scheduled for Friday, November 8, 2013.
The Open House event coincides with the two-year anniversary of Alpha Dental Practice. When asked about the event, co-owner
Dr. Maya Georges Assi
said, "Over the last two years, our practice has grown considerably, and we have made many new improvements to our office to meet the needs of our patients. The goal of our Open House is to say thank you to our current patients and to introduce ourselves to those in the Coral Springs community who are not yet familiar with us."
During the Open House, guests will have the opportunity to tour Alpha Dental Practice's spacious, state-of-the-art facility. The practice has recently expanded to add two new operatories to accommodate patient volume, and visitors will have the chance to sit in the luxurious new ergonomically designed A-dec dental chairs.
In addition, visitors can learn more about the innovative equipment being used to offer advanced dental services, including a digital x-ray system and dental lasers. Guests can also receive information about the options available for sedation dentistry, including nitrous conscious sedation and oral sedation. Alpha Dental has recently added an in-house periodontist and endodontist, and they will be on-hand during the event to answer questions.
During their visit to the Alpha Dental Practice Offices, guests are encouraged to set up consultation appointments. This will allow members of the Coral Springs community to receive free advice on whether Invisalign orthodontic services or
dental implants
are ideal for their needs. Free Botox consultations will also be provided.
Wine and cheese will be served at the Open House, and the event will be casual and relaxed. As Dr. Assi explained, "At Alpha Dental Practice, we promote a stress-free environment where patients can feel comfortable and free of anxiety about undergoing dental treatments and cosmetic dentistry procedures. Our Open House is an extension of that and an opportunity for neighbors in the community to visit our dental office and get to know us."
The Alpha Dental Practice Open House is open to the public and will be held from 6pm to 8pm. No reservations or RSVP is necessary to attend. Those who would like more information may contact the dental office in Coral Springs.
About Alpha Dental Practice, Dr. Tarek Assi and Dr. Maya Georges Assi
Alpha Dental Practice is a full-service general, family and cosmetic dentistry practice located in Coral Springs, Florida. Founded in 2011, the practice features state-of-the art equipment and offers a wide variety of services, including cleanings, root canals, periodontal treatments, Invisalign, laser dentistry, dental implants, crowns and sedation dentistry. Special needs dentistry services and Botox facial esthetic services are also provided at the practice.
Dr. Tarek A. Assi is a co-owner of and one of the dentists at Alpha Dental Practice. He received his Doctor of Dental Surgery degree from A.B.U. College of Dentistry in 1997. Then, Dr. Assi completed a residency at Nova Southeastern University, where he received rigorous advanced training in wisdom teeth extraction, sedation dentistry, cosmetic dentistry, implants and special needs dentistry. In 2007, he received his Doctor of Dental Medicine from Nova Southeastern University and went on to receive a Mastership in Surgical Implant placement and Bone Management from The A.D.I.A (American Dental Implant Association) in 2011.
Dr. Maya Georges Assi is a co-owner of and one of the dentists at Alpha Dental Practice. She holds a Doctor of Dental Medicine Degree from Nova Southeastern University College of Dental Medicine, having completed her training in 2007. Dr. Assisi is fluent in English, French, Arabic, Creole, and Spanish and can communicate with patients in all five languages.
For more information on dental consultations and the newly-remolded offices at Alpha Dental practice visit the website at
alphadentalpractice.com
.
Email Alpha Dental Practice