Punta Gorda Colorectal Surgeon Receives Third Board Certification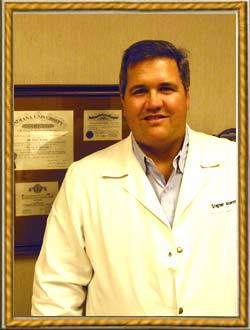 Punta Gorda, FL - Stephen P. Moenning, MD has recently earned his third board certification in colon and rectal surgery. According to the American Board of Medical Specialties, in addition to having been re-certified by the American Board of Colon & Rectal Surgery in Colon & Rectal Surgery for the third time, Dr. Moenning also holds a General Surgery certification by the American Board of Surgery.
"Achieving board certification in
colon and rectal surgery
initially required successfully completing five years of a general surgery residency followed by acceptance into an accredited colon and rectal fellowship program," Dr. Moenning said. "From there, I had to pass written and oral boards, which I did in the early 1990s. Since then, I've been re-certified for both specialties several times. I'm proud to have been re-certified for a third time and to be able to continue to serve the Punta Gorda community."
The American Board of Colon and Rectal Surgery has multiple general and professional qualifications candidates must meet before being considered. After meeting these rigorous requirements, passing the boards, and getting certified, board certified surgeons must continue demonstrating their expertise and furthering their knowledge through the board's Maintenance of Certification (MOC) program. Six specific competencies serve as the foundation for the surgeon's practice and training characteristics throughout their professional lifetime, with four components used to measure these competencies on an ongoing basis. Dr. Moenning's success allows him to continue providing the highest-quality service to his current and potential patients in Punta Gorda.
"It's not easy achieving and maintaining board certification in any specialty," Dr. Moenning said. "But my patients deserve nothing less."
According to the American Board of Medical Specialties, Maintenance of Certification programs are beneficial to doctors and patients alike. Doctors benefit by receiving individualized, focused learning, reduced malpractice premiums, and increased efficiency while patients benefit through better communication, fewer errors, and improved clinical quality and outcomes.
What's next for Dr. Moenning? "I'm excited about the InterStim Therapy System and will be receiving additional training in its use for treating fecal incontinence," he said. "This is an important device for patients who have not responded to traditional treatments. It is improving lives."
About Dr. Moenning
Dr. Stephen Moenning
and Dr. John Moenning co-founded Harborside Surgery Center in Punta Gorda, Florida in 1995. Dr. Moenning belongs to several professional medical associations including the American Board of Surgery, American Board of Colon and Rectal Surgery, American College of Surgeons, and American Society of Colon and Rectal Surgeons - Fellow 1994. Dr. Moenning also has 33 patents and patents pending. He has been honored numerous times, including his selection as one of six Governors to the American College of Surgeons and being named a Colon and Rectal "Top Doctor" in 2011, 2012, and 2013 by Gulfshore Life magazine.
For more information on Dr. Stephen Moenning's specialized surgical services, please visit the website at: visitdrsteve.com
Email Stephen P. Moenning, MD, FACS, FASCRS