Stonebridge Care Adds Concierge Medicine to Their Program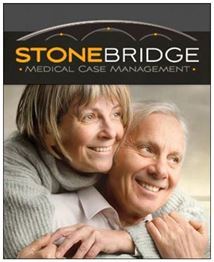 Stonebridge Health has long been providing the enhanced care that patients fail to get from traditional healthcare providers. The features of concierge medical care mean more one-on-one time between the patient and a nurse practitioner, making it an ideal choice in elderly and hospice care.
For patients who are dissatisfied with the quality of care they get from their existing home healthcare, the slower pace and more personalized approach are often met with a higher degree of satisfaction by the patient. Patients who opt for concierge care will pay a monthly or yearly retainer for the services in return for extended visits and more personalized care management for the individual.
Stonebridge Health is giving patients in
Boise an opportunity for enhanced care management
that will facilitate closer relationships between them and their care providers. This service is particularly geared towards elderly care of Boise patients who want to remain in their own homes. Care givers are free to develop more personalized health care plans on an individual basis so that each patient experiences a better outcome. Concierge service also allows for families wishes to be considered in developing the individual's care plan so that every aspect of the individual's life is considered.
Stonebridge offers concierge service to Boise residents who require a better degree of hospice care, elderly care and other areas where home healthcare is required. They also offer case management services which integrate health care and psychological care. Stonebridge offers a higher level of care with attention to all areas of the person's needs including their housing, home care, nutritional, daily living activities, socialization programs and even financial and legal planning. They are there to care for each patient, working with the family and/or acting as the liaison to those whose families are far away. In the event that you are unable to be there for your loved one, Stonebridge's concierge service will allow them to communicate with your loved one's health care providers and provide the enhanced care that will give you peace of mind.
About:
Stonebridge Care is a healthcare management company located in Boise Idaho. They are leaders in RN case management and have an in-depth understanding of the value of a relationship between the patient and their caregivers. Their private clinicians put a great deal of emphasis on provide care with tenderness combines with a professional approach. Their services take the stress off the families and loved ones who provide care every day and give each member of the family the time they need to enjoy the greatest quality of life. For more detail please visit,
www.stonebridgecare.com
.