Hammond Pond Dental, of Chestnut Hill, MA, Offers Support for Troops with Halloween Candy BuyBack Program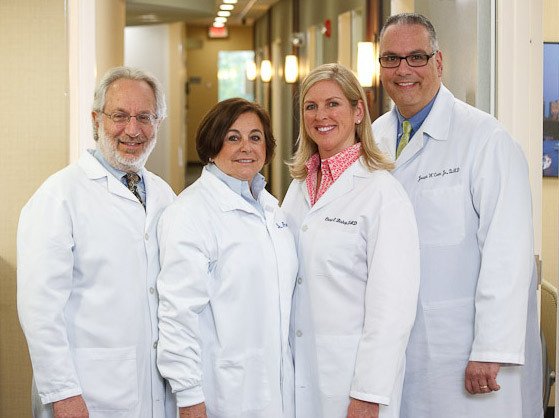 Chestnut Hill, MA – Drs. Joseph Costa, Cherie Bishop, and Elliot Feldbau are proud to announce a community event held at their dental practice to benefit US Troops overseas.
Partnering with Operation Gratitude, Hammond Pond Dental is welcoming members of their Chestnut Hill community to visit their offices on Friday, November 1st with their unwanted Halloween candy. Hammond Pond Dental Associates will pay $1 for every pound of candy turned in. The candy will be shipped overseas in care packages to US Troops. Treats, and even free toothbrushes, will be offered to visitors — costumes are encouraged!
"We're excited to be able to work with Operation Gratitude to reach out to troops stationed overseas by buying back our community members' unwanted candy. At a time when many of our troops cannot be home to celebrate fun holidays like Halloween, we know sending them care packages from home helps to boost morale", Dr. Costa explained.
The BuyBack event will be held at the
Hammond Pond Dental offices
at 822 Boylston Street, Ste 200 from 3:30pm to 5:30pm. Drs. Costa, Bishop, and Feldbau, have been serving their community for over 20 years by providing quality dentistry services to adults and children. Their caring staff is committed to providing gentle, individualized care to ensure the best oral health for all of their patients. They offer a wide array of general dentistry and
specialized services
for Chestnut Hill and the surrounding areas of Brookline and Newton. The candy buyback event furthers their commitment to making a positive impact on the community.
Dr. Bishop adds, "Attendees of our candy buyback event have the chance to familiarize themselves with our offices, if they are first-time visitors. We are happy to offer a welcome environment for our guests and encourage them to get to know our staff and doctors."
More about Hammond Pond Dental Associates
Hammond Pond Dental is a multi-specialty practice, founded in 2002, and is known for patient communication and education. They provide all phases of dentistry under one roof, including general dentistry, cosmetic dentistry, pediatric dentistry, orthodontics, periodontics and implant dentistry, endodontics, and prosthodontics. They provide many popular brands such as Invisalign, Zoom! Whitening, and Incognito lingual braces. Their offices have free Wi-Fi and a flat-screen in the waiting room. Each of their operatories is equipped with a computer and speakers, through which music is streamed for a relaxing experience.
For more information on the Halloween Candy Buyback program and the services provided by Hammond Pond Dental, visit their website at hpdent.com
Email Hammond Pond Dental Associates