Solution in Sight: StealthGenie Takes Mobile Monitoring to the Next Level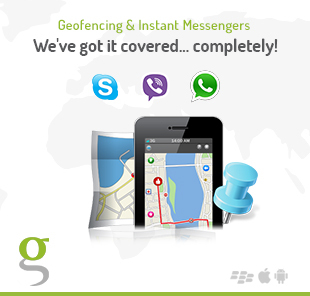 Recently, StealthGenie has emerged as the top-notch mobile phone monitoring software owing to its frequently added features, greater adaptability, multiple language support options and more than 15 totally unique monitoring features. Geo-fencing, a unique cell phone tracking feature, is yielding the software attention from critics as well as parents and employers.
Bypassing the 100,000 user- threshold, StealthGenie has certainly kept the interest level of its clients intact. Currently, StealthGenie is offering more than 30 features for remotely monitoring smartphones and tablets of one's children or employees. Providing a safe haven to concerned parents and businessmen, StealthGenie aims at letting the users track their loved ones to safety and monitor their phone / tablet usage information. Besides monitoring their calls, phone surroundings, multimedia, e-mails and SMS, StealthGenie users can also keep track of the target phone's current locations.
"Through instant alerts, the users can know immediately if their kids or employees are at places where they shouldn't be.''
StealthGenie's real expertise lies in Geo-fencing and instant messengers tracking. When we asked about the Geo-fencing feature and how it is exclusive, Eugene Schmidt, the manager of services at StealthGenie replied, "Geo-fencing is a unique and powerful feature that lets the user add unlimited places in the list and create virtual fences around them. Through instant alerts, the users can know immediately if their kids or employees are at places where they shouldn't be." Currently being one of the best-selling features,
mobile Geo-fencing
feature can be used in a variety of ways and combinations.
As the instant messaging applications like WhatsApp, Viber, Skype, BlackBerry Messenger and iMessage are getting immensely popular among the youth and employees who want swift communication, it becomes pertinent for parents and employers to monitor its usage. StealthGenie, again, has something to offer: all the chats conversations on these instant messaging applications are recorded and uploaded to the user's Control Panel. This way parents and employees can ascertain that these messengers are not used unethically.
"We are getting tremendous response from our users who trust in StealthGenie for keeping a check on their kids and staff. We are continuously striving to serve our clients better." Said Amanda Wade, the head of marketing at the company when asked about the response they are getting from the target market.
Providing parents and employers with smart parental control and employee monitoring solution, StealthGenie certainly is taking the step in the right direction. For those who have financial constraints, StealthGenie offers three package plans appropriate for people with different economic backgrounds.
StealthGenie is an advanced smartphone and tablet monitoring software that works on the target device undetected and lets the user monitor all phone and tablet usage stats and GPS locations remotely. For further information, please visit
http://www.stealthgenie.com