Annabelle's Wigs Introduces Lino Carbosiero's Fabulous Beehive Hairpiece Collection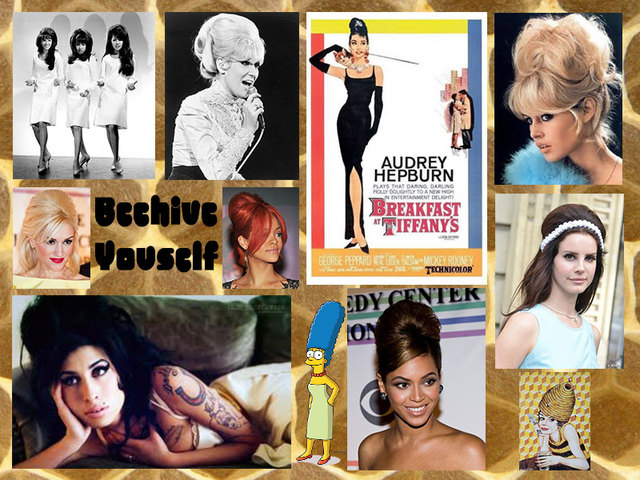 Fortunately for our follicles a very clever person and stylist to the stars,
Lino Carbosiero
, teamed up with
Annabelle's Wigs
and set about making this gravity defying style a whole lot more hair friendly and a lot less time consuming. Working with the the highest quality heat resistant synthetic hair Mr Carbosiero's
hairpieces
take the strain where arms and locks used to.
With a range of products to choose from you can go uber hive with the help of the
Pixi
hairpieces, or for something slightly more earth bound the
Blaise
or
Cristina
will work wonders. If you are looking for length and volume to match your added height Annabelle's Wigs have two fully integrated height boosters in two of their ¾ hairpiece extension collections:
Gisele
and
Amy
.
The mighty beehive may have been demanding strenuous back combing efforts and tons of hairspray for over 60 years, but the cross generational collection pictured shows why this architectural style just won't quit. Originally created by Margaret Vinci Heldt following a briefing from
Modern Salon
(nee Modern Beauty Shop) for something altogether new, inspiration came to Ms. Heldt in the middle of the night…as it so often does. The style became hugely popular amongst the 60's pop culture and has been bubbling away ever since, sometimes on the fringes (excuse the bun ;) sometimes unashamedly centre stage. Put simply, it rocks!
So ladies if it's extra height you're after there are a couple of options: Beehive it upwards or platform shoe it downwards…and you're a lot less likely to break your ankles in a beehive!