Steven K. Okamoto DDS Inc. Announces Addition of New Dental Associate to Their Torrance Dentist Office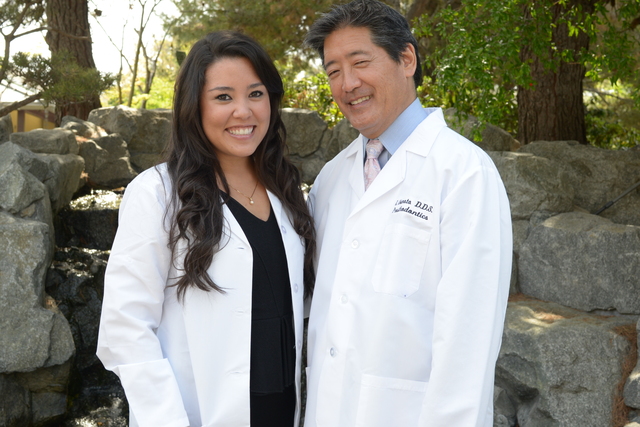 Torrance, CA — The dental practice of Steven K. Okamoto has announced that a new dental associate will be joining the staff at their Torrance dental practice.
The new associate, Dr. Michelle Okamoto, is the daughter of the practice's owner, Dr. Steven Okamoto, D.D.S. She graduated from Pepperdine University with a Bachelor of Science degree in Biology and attended the University of California, Los Angeles School of Dentistry, graduating in 2013. Her dental education included participation in the Japanese Dental Student Exchange Program with Asahi and Meikai Universities in Japan. She also provided dental care to impoverished people in Honduras a part of a UCLA outreach program.
When asked about his daughter joining his dental practice,
Dr. Steven Okamoto
said, "As a father, I am naturally proud to have my daughter working alongside me, but as a dental professional, I am pleased to have a new skilled practitioner and partner to help provide the best care possible to my patients."
Dr. Michelle Okamoto is a familiar face to long-time patients at her father's dental practice. At the age of 14, she began working as a receptionist in his office in Torrance. This experience, along with her formal dental education, have made her keenly aware of all aspects of dental care – from how to make patients feel welcome and when they arrive to the best ways to diagnose and treat teeth and gum problems.
"Michelle embodies our practice's philosophy of putting patients first. She is as compassionate and understanding as she is professional, and I am certain that she will be an asset to our office," stated Dr. Steven Okamoto.
During her tenure at UCLA, Dr. Michelle Okamoto received numerous awards and recognitions, and currently holds many professional memberships. She was named to the Omicron Kappa Upsilon, the prestigious National Dental Honor Society, and is a member of the American Dental Association, the California Dental Association, the Western Los Angeles Dental Society, and the American Association of Women Dentists.
Dr. Michelle Okamoto is now seeing new and current patients at Steven K. Okamoto, D.D.S., Inc.
Steven K. Okamoto, D.D.S., Inc. is a full-service dental practice in Torrance, California, offering exams, dental cleanings,
preventive dentistry
, root canal therapy, fillings, composites, crowns, dental implants, restorative dentistry, veneers, teeth whitening and treatments for periodontal disease. The practice has served the area since 1984.
Dr. Steven K. Okamoto is the lead dentist and owner of Steven K. Okamoto, D.D.S., Inc. He received his Doctorate of Dental Surgery degree in 1984 from the University of California, Los Angeles and established his practice in Torrance later that same year. Dr. Okamoto completed a three-year residency in prosthodontics at the University of California, Los Angeles. During this time, he received specialized, advanced training in implant dentistry, restorative dentistry and other forms of cosmetic dentistry, as well as in the treatment of genetic mouth and jaw deformities, sleep apnea, and bruxism.
For more information on the services provided by Drs. Steven and Michelle Okamoto, visit the website at okamotodds.com.