Arvada Sleep Apnea Dentist Brings New Research Technology to Colorado Sleep Apnea Patients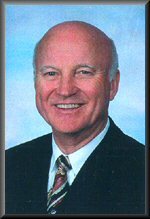 Arvada, CO – Dr. Sam Callender has been selected as a key opinion leader to take part in a pilot program, which will offer new technology to Arvada, Boulder, and Cherry Creek sleep apnea patients.
Sleep apnea dentist,
Dr. Sam Callender
, specializes in helping sleep apnea sufferers at his Colorado Snoring and Sleep Apnea treatment center. He has over 30 years of experience in orthodontics and dental sleep medicine. Recently, Dr. Callender's office was selected to take part in a pilot program that allows them to bring new research technology to the practice.
"With this new data-collecting technology, we can further the positive impact oral appliances have on sleep apnea patients", explained Dr. Callender.
The compliance reader offered to Dr. Callender comes with a data uploader and enough compliance reader chips for 24 patients. The chips will be embedded in the
oral appliances
that are used by Colorado Snoring and Sleep Apnea patients while they sleep. Data on their appliance-wearing habits, as well as oral temperature and head movements, is transmitted to cloud storage for analysis by a medical professional.
This data is highly useful in the professional conversation regarding the efficacy of oral appliance therapy for sleep apnea in comparison to the traditional CPAP machine. Hard data on the success of oral appliances could lead to wider acceptance from medical professionals as well as insurance companies, which is good news for the patient.
Dr. Callender continued, "This is an important step in giving insurers the compliance data they require for endorsement. This can widen the door for patients' access to oral appliance therapy."
About the Colorado Snoring and Sleep Apnea Treatment Center
Dr. Callender's efforts focus on alleviating disrupted sleep caused by pauses in breathing, loud snoring, and choking — without the use of a CPAP machine. Sleep apnea patients can benefit from Dr. Callender's comfortable and convenient oral appliance therapy. He is board certified in Sleep Disorder Dentistry by the American Academy of Dental Sleep Medicine and opened the doors to his sleep apnea treatment practice in 2001. For more information about innovate sleep apnea treatments, visit the website at sleepsilently.com.
Email Colorado Snoring and Sleep Apnea Center