West County Dental Announces Several High-Tech Advancements to Aid with Dental Implant Placement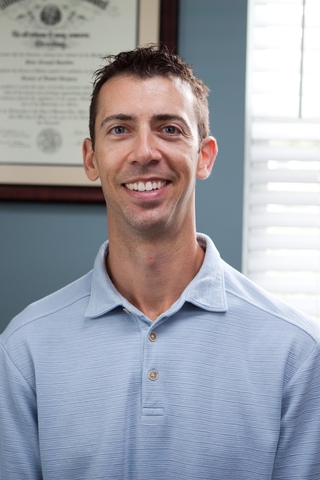 St. Louis, MO – Pete Spalitto, DDS, PC, owner and lead dentist of West County Dental, has added a state-of-the-art 3D imaging system as well as the CEREC chair-side system as a part of dental restoration procedures to his St. Louis implant dentistry practice.
Tooth loss is a major dental problem in the United States, as studies indicate that by the age of 44, nearly 69 percent of all adults will have lost at least one permanent tooth.
Dental implants
allow those with one or more missing teeth to improve their appearances and their bite by filling in empty spaces with permanent teeth that are fused into the jaw.
Historically, the biggest drawbacks to dental implants have been that they are difficult to place and require multiple appointments to complete. The process was expensive and time-consuming, and in some cases, patients would need to see multiple specialists to have all of the necessary preparation work performed prior to undergoing implants.
Dr. Spalitto
of West County Dental makes the dental implant process faster and more comfortable by using 3-D imaging technology to design the size and shape of the implant and assist with ideal placement. Advanced imaging technology helps patients to understand what their implant will look like and where it will be placed.
With the 3-D imaging and CEREC systems, Dr. Spalitto can create molds for guided implant placement to allow for optimal results. This technology takes the guesswork out of the procedure, allowing for more timely services. Patients with dental emergencies can benefit from quick and accurate procedures. You won't have to go around with a missing tooth, should an urgent dental issue occur.
The chair-side CEREC machine provides same-day crowns for implants and well as everyday crowns. The machine uses an intraocular camera to take pictures of the area to be treated and produces a three-dimensional model of the mouth. A computer-aided manufacturing system then creates custom ceramic crowns specifically for the individual patient.
"With CEREC, I am able to produce custom-fit all implant crowns for dental restorations immediately, right on site. The system not only allows for quicker procedures but also for better results, which is why we decided to invest in the system," explained Dr. Pete Spalitto.
The technology behind CEREC required 30 years to develop, and the benefits of the system for use in implant dentistry have been confirmed in more than 250 scientific studies. By using CEREC in conjunction with other technology, such as a 3D imaging system, Dr. Spalitto is able to perform procedures that most other St. Louis dentists cannot, including sinus lifts and root canals.
"Our technology allows us to perform multiple procedures in one office visit. We typically see fewer patients in a day, but a higher volume of procedures are performed in each visit. As a part of our complete care philosophy, patients no longer have to receive referrals to visit specialists, which takes much of the stress and hassle out of having implant surgery or another type of dental restoration performed," said Dr. Spalitto.
Dr. Spalitto's complete care for patients is extended by offering his guests Hulu and Netflix services along with wireless headphones. Those interested in learning more about the cosmetic and restorative dentistry services offered by West County Dental should contact the St. Louis dentist office.
About West County Dental and Dr. Pete Spalitto DDS, PC
West County Dental is a comprehensive family and cosmetic dentistry practice located in St. Louis, Missouri. The practice opened in 2004 and offers a wide range of cosmetic dentistry services, including dental implants, single tooth replacements, multiple teeth replacements, full arch replacements, same-day all-on-4 implants and complete dental restorations. The practice also specializes in all types of sedation dentistry and offers sinus lifts and root canals.
Dr. Pete Spalitto DDS, PC is the owner and dental professional at West County Dental. He holds a Bachelor of Science in Biology from Truman State University and a Doctor of Dental Surgery degree from the University of Missouri at Kansas City Dental School. While in dental school, Dr. Spalitto received honors-level training in endodontics, and afterward, he became a Major in the United States Army. As a part of the Army's Advanced Education in General Dentistry Program, Dr. Spalitto received extensive hands-on training in orthodontics, oral surgery, root canals and other procedures. In 2004, he established his own private practice in St. Louis, and he is also on staff at Mercy and St. Clare Hospitals.
For more information on same-day crowns, restorations, and the other cosmetic dentistry procedures offered at West County Dental, visit the website at stlouisdentalimplantdr.com.