Centers for Healing Applaud Scientists Who Found a Way to Grow Teeth with Stem Cells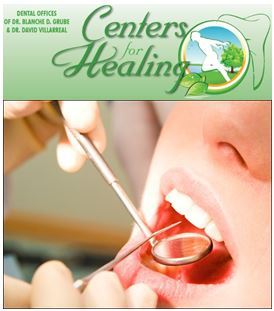 Newbury Park, CA – Dentists at the Centers for Healing are amazed at the latest development in stem cell research. They are applauding scientists who found a way to grow real, human teeth from stem cells.
Although the dentists and doctors at Centers for Healing do not perform stem cell research themselves, they recognize its impact on the dental industry. When they learned about the lab-grown teeth, they were excited at the possibilities they could have for future patients.
Dental health is extremely important
to the overall health of an individual. This is why Centers for Healing provides all phases of dentistry with a holistic approach. According to their experts, "Every organ and every part of your body is directly linked to a specific tooth or area of the mouth." Imagine the impact then, when someone loses their teeth, whether due to illness or poor hygiene. With this breakthrough though, dentists in the very near future, may be able to help patients restore both their smiles and their health.
Being up to date on the latest research is important for the successful application of holistic healing services at Centers for Healing. Not only do they use cutting edge technology and strategic preventive therapies for dentistry, but also for intravenous therapy and massage. They also offer in-depth testing and helpful products on their website and in their office.
About Centers for Healing
With offices located in Newbury Park, California and Scranton, Pennsylvania, the Centers for Healing makes it their mission to achieve the best possible dental, physical, and emotional health as possible for every patient. They provide their holistic services through the help of an expert team of doctors, dentists, and experienced staff. For more detail please visit,
www.centersforhealing.net
.
Email Centers for Healing