Local Pittsburgh, Pa. Dentist Reaches Out to Patients Online with New Dental Website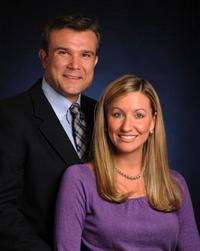 More people are searching online for the latest dental procedures and treatments every day. Kevin Pawlowicz, DDS, of Fox Chapel Advanced Dental Care, is reaching out to patients online with a new, patient-focused website.
Local Pittsburgh dentist,
Kevin Pawlowicz
, DDS, of Fox Chapel Advanced Dental Care is announcing the launch of a new, patient-focused website for his dental practice. The website contains many interactive features including patient education videos and a free Smile Gallery feature that shows patients before and after photos of both simple and complex dental procedures. The website also utilizes extensive search engine optimization techniques to reach patients and local consumers who are searching for relevant information about general, cosmetic, and implant dentistry services in Pittsburgh.
"The fact is that more and more people are using the Internet to find and connect to a dentist. We built our practice on the notion that we're there for our patients and we want our online presence to be a reflection of that," Dr. Pawlowicz said.
Current and prospective patients now have access to detailed information about computer-guided dental implant surgery, CEREC restorations,
cosmetic dentistry
, and other informative content when they visit the website.
Dr. Pawlowicz is also utilizing his website to educate the community on the importance of oral health. The website includes a links page with informative resources as well as a frequently asked questions page with topics ranging from bad breath to porcelain veneers.
"Not everyone is comfortable asking their dentist every question. We want them to be, but that is simply not the reality. Having a frequently asked questions page allows us to address some of the more common and uncommon questions we receive as dentists," Dr, Pawlowicz said.
About Fox Chapel Advanced Dental Care:
Dr. Pawlowicz studied at Miami of Ohio University before receiving his dental degree from Ohio State University. Since then, he has kept up-to-date on the newest developments in his field through continuing education, including extensive LVI training and training from the Seattle Institute. Dr. Pawlowicz is a lecturer nationally and internationally on new technology and ways to better dentistry for patients. He also remains active in the dental community as a member of the Association of Laser Dentistry, American Academy of Cosmetic Dentistry and the Academy of Computer Dentistry, as well as serving as an adjunct faculty member and mentor for the Scottsdale Center for Dentistry.
Dr. Pawlowicz also has extensive training and experience with CAD/CAM dentistry. His practice prides itself in its use of the latest technology to make your visits as pleasant as possible. For more information, please visit the website at foxchapeldentistry.com.
Email Fox Chapel Advanced Dental Care