Local San Francisco Dentist Reaches Out to Patients through Online Web Presence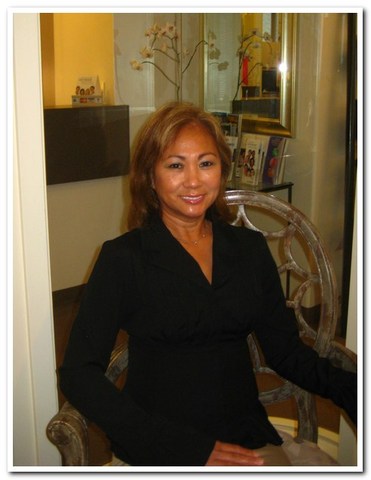 As the popularity of online search continues to rise among people searching for dental care, Union Square Cosmetic Dentistry responds with an intuitive, patient-interactive website.
San Francisco cosmetic dentist, Edna Santos, DMD, of Union Square Cosmetic Dentistry has announced the launch of a new, patient-focused website. The practice recently launched the new website and built it to contain many interactive features including dental education videos and a virtual office tour feature that allows visitors to take a look around before they ever step foot in the physical practice. The website also utilizes extensive search engine optimization techniques to reach patients and local consumers who are searching for relevant information about
cosmetic dentistry
services in San Francisco.
"Whether they're looking for a specialist, or just someone they feel like they can trust, the fact is that more and more people are using the Internet to find and connect to a dentist. We built our practice on the notion that we're there for our patients and we want our online presence to be a reflection of that," Dr. Santos said.
Dr. Santos is also utilizing her website to help patients that need
emergency dental care
. The website includes a page of instructions for people experiencing a dental emergency, and how they can get in touch with one of the dentists on call at her practice.
"A dental emergency will almost always occur at the most inopportune time. We want our community to know that help is just a call away. Bookmark our emergency dentistry page, or put our practice phone number in your phone so you can get in touch with us quickly if an emergency occurs," Dr. Santos said.
About Edna Santos, DMD:
Dr. Santos has been practicing dentistry in San Francisco for more than twenty years. Within that time, she has advanced her skills through continuing education to offer her patient's state of the art, quality dental care such as the revolutionary
Invisalign®
treatment. Since 1998, Dr Santos has diversified her practice by specializing in Cosmetic Dentistry and attending advance courses in "The Aesthetic Advantage" at New York University. Dr. Santos has emerged as one of the leading Cosmetic Dentists in the Bay Area. She has been featured in San Francisco Magazine's "150 Best Doctors." Dr. Santos actively volunteers her services to The Delancey Street Foundation and to the Philippine Medical Mission. For more information, please visit her website
www.unionsquarecosmeticdentist.com
Email Union Square Cosmetic Dental