Local Burbank Dentist Reaches Out to Patients through Online Web Presence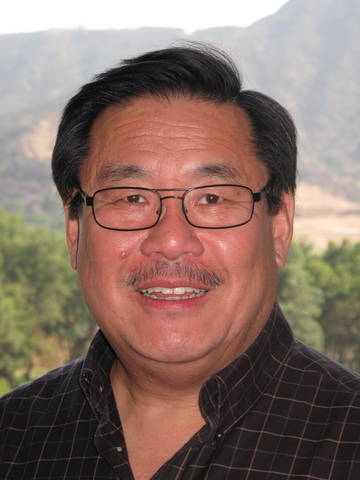 Burbank, CA - Dr. Melvin A. Kum understands that the internet is a powerful tool for knowledge and is reaching out to patients and community members about the benefits of oral health through his user-friendly, interactive website.
Cosmetic dentist,
Melvin A. Kum,
DMD, MAGD, FICOI has announced the launch of a new, patient-focused website featuring beneficial oral health information. Dr. Kum's practice is utilizing the website to educate the community on the importance of maintaining their oral health for improved total health. The website includes a links page with informative dental resources as well as a frequently asked questions page to address common concerns on topics ranging from oral hygiene to difficult dental procedures.
Dr. Kum explains, "We know that our current and potential guests can benefit from the wealth of information our website offers. Users can get some commonly asked questions answered with ease and can familiarize themselves with our practice before they come in for a consultation."
The website possesses interactive attributes including educational videos and a free
Smile Gallery
feature to help patients make better-informed decisions about their oral health. Current and prospective patients now have access to information about oral health care products, helpful dental links, before and after photos of dental procedures, and other informative content when they visit the website. Some of the services offered by Dr. Kum include:
Porcelain Crowns, Caps, Veneers, and Fixed Bridges
Root Canal Therapy and Periodontal Disease Treatment

The website also utilizes extensive search engine optimization techniques to reach patients and local consumers who are searching for relevant information about cosmetic and implant dentistry in Burbank.
"We want to reach as many people in our local area as possible. It's important to be on top of your oral health maintenance. The team at our Burbank practice is dedicated to helping our community be healthy and happy", adds Dr. Kum.
About Melvin A. Kum, DMD:
Dr. Kum graduated from the University of Southern California (USC) with a B.A. in Psychology and a B.S. in Biology. He went on to receive his Doctor of Dental Medicine (DMD) degree from Oral Roberts University School of Dentistry in 1983 and settled into his own practice in Burbank in 1985. Dr. Kum is a member of the American Dental Association, the California Dental Association, the Academy of General Dentists, and the International Congress of Oral Implantologists. He has been working with dental implants for 17 years, and is the only dentist in his area to attain the level of Master with the Academy of General Dentistry (MAGD). Dr. Kum has achieved the Fellowship level with the International Congress of Oral Implantologists ( FICOI), and a Fellowship with the Misch Implant Institute. He is also a part-time volunteer instructor with the University of Southern California (USC) School of Dentistry. Dr. Kum is dedicated to excellent, comprehensive care for all of his patients and their unique needs.
For more on oral health information and the dentistry services provided by Dr. Melvin Kum, visit the website at drmelvinkum.com.
Email Dr. Melvin A. Kum, DMD, MAGD, FICOI