G8LED gears up for its 3rd season of Holiday Sales at Amazon.com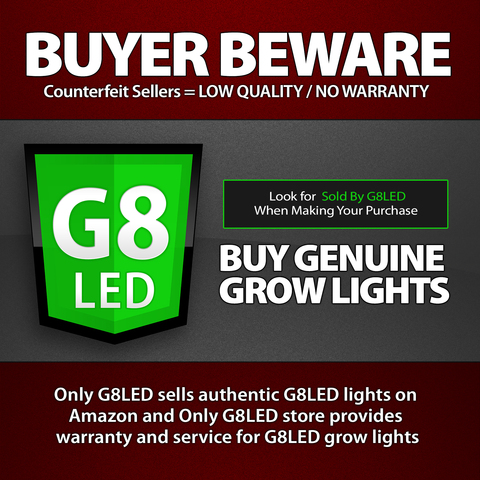 G8LED indoor grow light company gears up for its 3rd season of
Holiday Sales at Amazon.com
. After being awarded a Top Holiday Seller award in 2012, G8LED is projecting higher sales as its Optimal 8-Band Technology grow lights have continued to increase market share in 2013.
G8LED has operated its Amazon store
since 2011. G8LED has been able to keep top performance metrics as an Amazon seller by having a perfect 100% customer feedback rate. G8LED offers its Optimal 8-Band Indoor Growing Technology to Amazon customers at very competitive prices. G8LED indoor grow lights have an overwhelming amount of positive customer reviews. Several G8LED grow lights have made the Top 100 lists in the Home and Garden category on Amazon.com
G8LED looks to continue increasing its market share in the 2013 Holiday Season by offering various discounts and sale prices on its product line of LED grow lights. Customers can save $40-50 per light when ordering 2 or more
G8-600
or
G8-900
grow lights. All G8LED grow lights come with a 2 Year full warranty.