Williamsville Plastic Surgeon, Dr. Bruce Cusenz, Now Offers Revolutionary Outpatient Facial Procedure for Quick Restoration of Natural Youth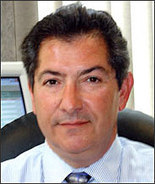 Williamsville, NY – Dr. Bruce J. Cusenz, a Board Certified Plastic Surgeon, is now offering the out-patient QuickLift procedure to his patients for an effective facial rejuvenation with dramatic results.
The traditional facelift can be an extensive surgical procedure that involves a lengthy recovery time and results may be slow to appear. By offering the revolutionary QuickLift,
Dr. Cusenz
is able to give his Western New York patients the benefits of a natural, youthful appearance with minimal invasion and a shortened window of recovery.
QuickLift is ideal for patients who are experiencing moderate to excessive sagging of the skin in their lower cheeks, jaw line, and chin. QuickLift is a modified version of the standard facelift, specifically targeted to the areas of the mid and lower face. Versions of the QuickLift procedure have been helping patients to restore a significantly more youthful look for over 30 years.
Dr. Cusenz understands the benefit that a minimally invasive procedure of this sort can have for patients who are concerned about excessive skin in their lower face. "A traditional facelift can be an intimidating procedure for many patients. The
QuickLift
is a perfect solution for targeting the mid and lower areas of the face and restoring natural youth. It's also an outpatient procedure, which takes much of the anxiety out of the process and makes a service likes this more accessible for patients."
Patients in Buffalo and Western New York can easily erase 10 years from their appearance with the QuickLift procedure Dr. Cusenz is now offering. For those with a busy lifestyle who cannot afford the downtime involved in facelift surgery, Dr. Cusenz' new service is easily able to accommodate to your schedule.
"I know that offering this service as outpatient is going to make the facelift decision easier for many of my patients. I'm proud to offer this proven and effective procedure for new and prospective patients", Dr. Cusenz adds.
More about Dr. Bruce J. Cusenz and Plastic and Reconstructive Surgery, Serving Buffalo and Western New York:
Dr. Cuzenz received his Bachelor of Science degree from LeMoyne College in Syracuse and his Doctorate of Medicine from State University of New York at Buffalo. He is certified by the American Board of Plastic Surgery and is a member of the American Society of Plastic Surgery as well as the Buffalo Plastic Surgery Society. Dr. Cusenz is committed to providing the highest level of care. Consultations for self-pay cosmetic surgery are offered at no-charge. These consultations allow Dr. Cusenz to educate his patients so they may make informed decisions about their procedures. Special consideration is paid to pain control, scar minimization, and naturally beautiful results. The highest level of technology is used to provide comfortable operations for optimal results.
For more information about QuickLift and the other
plastic and reconstructive procedures
offered by Dr. Cusenz, please visit the website at cusenz.com.
Email Bruce J. Cusenz, MD