Life-Like Teeth Whitening Extends Awareness Campaign for Oralhealthamerica.org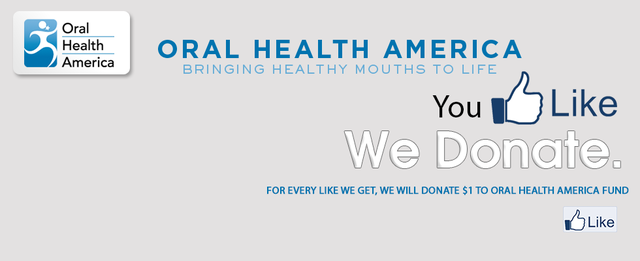 Santa Barbara, CA - October 9, 2013 - Life-Like Cosmetic Solutions, a worldwide supplier of
dental products
and dental supplies, has extended their Facebook donation campaign aimed at raising awareness for
Oral Health America
. Over 51 million school hours are lost each year due to dental-related problems. To combat this problem Life-Like pledged to donate $1 to Oral Health America for every new person who "liked" its Facebook page during the month of September.
Life-Like began the campaign with
140 Facebook fans
. As of September 30th the company had 172 fans (likes). The company decided to extend the campaign for the month of October and pledge an additional $1,000 if it receives more than 200 LIKES by October 30th deadline.
Oral Health America's (OHA) Smiles Across America (SAA) program links local governments, businesses, and funders with care providers and schools to help fight untreated oral disease. The program supports services to over 90,000 children annually and helps communities respond to the critical need for oral disease prevention and oral health promotion.
Oral Health America's mission is to change lives by connecting communities with resources to increase access to care, education, and advocacy for all Americans,especially those most vulnerable. Its vision is a future free of oral disease and pain. OHA affords oral disease prevention and oral health promotion for Americans of all ages through funding, technical assistance, donated dental products, and by facilitating public-private partnerships.
OHA also encourages policies that create oral health equity for all 300 million Americans, including over 100 million without dental insurance and those unable to obtain dental care.
"OHA tells us that tooth decay is the most common chronic childhood disease in America, affecting 50 percent of first graders and 80 percent of 17-year-olds," commented Life-Like's founder, Dr. Rodney Ogrin. "Untreated tooth decay and disease can affect a child's health, well-being, growth, and achievement. Although Life-Like provides tooth whitening products and teeth bleaching kits to cosmetic dentists,we feel it is our responsibility to promote good oral health. We're proud to support Oral Health America in its work of making sure children have the healthiest teeth possible."
Interested parties can continue to donate directly to Oral Health America online through its website. They can also visit its Facebook page or send an e-mail to
info@oralhealthamerica.org
for more information.
About Life-Like: Life-Like Cosmetic Solutions, the original
teeth whitening specialists
, provides practical and effective tooth bleaching products for dental professionals as well as
teeth bleaching kits
for at-home use. Since its founding in 1990, thousands of dental professionals from around the world have come to rely on Life-Like for support of their teeth whitener services. Dental professionals can purchase their professional whitening kits from a wholesaler or an exclusive source, such as the Life-Like website. Visit the website and Facebook page or call 800-543-3545 for more information.
Email Life-Like Teeth Whitening