Woodland Hills Dentist Looks to Educate Community through Interactive Web Resource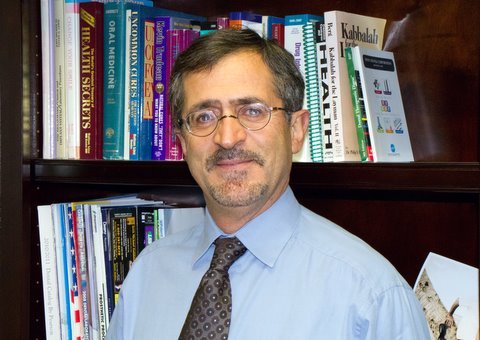 Woodland Hills, CA - Understanding the power of the internet as a tool to reach and inform a wide variety of users, Dr. Cyrus Bandary, a biologic dentist, announces the launch of his educational website.
DMD Prosthodontist and biologic dentist, Dr. Cyrus Bandary, has announced the launch of a new, patient-focused website. Dr. Bandary's practice is utilizing the website to educate the community on the importance of oral health and the value his office places on
biocompatible dentistry
. The practice of biocompatible dentistry, also referred to as holistic or organic dentistry, aims to be as minimally invasive as possible and takes whole-body health into consideration. Users can learn more about biosafe dentistry when they visit his site. The website also includes a frequently asked questions page to address common concerns on topics ranging from oral hygiene to difficult dental procedures.
Dr. Bandary
explains, "I want my patients to feel absolutely comfortable with the level of service I provide, and that includes the recommendations for prosthodontics and bio-safe treatments I offer them. In the office, I use our frequently asked questions and dental links pages to enforce my recommendations and make sure my patient is absolutely comfortable before moving forward with treatment.
The website possesses interactive attributes including educational videos and a free Smile Gallery feature to help patients make better informed decisions about their oral health. Current and prospective guests now have access to helpful dental links, before and after photos of dental procedures, and other informative content when they visit the website. Some of the services offered by Dr. Bandary include:
Dental Implants
All-on-4 Implant-Supported Dentures
Removable Dentures
Porcelain Crowns & Veneers
The website also utilizes extensive search engine optimization techniques to reach patients and local consumers who are searching for relevant information about
dental implants
and prosthodontics in Woodland Hill.
"A website is a great resource to make available for your patients who want to know about the latest in modern dentistry. It lays all the information out in an easily-readable format that isn't geared specifically for the user, and it's all available whether our physical practice is open or closed", Dr. Bandary adds.
About Cyrus Bandary, DMD Prosthodontist and Accredited IAMOT
Dr. Bandary has been serving his community as a trained prosthodontist since 1987 and specializes in restorations and the replacement of broken and missing teeth. Before moving to California, he was a full-time clinical assistant professor at New York University School of Dentistry. He is a trained IAOMT Biocompatible dentist as well as a member of the American College of Prosthodontics, The International Academy of Oral Medicine & Toxicology, the California Dental Association, and the Eco-Dentistry Association. Dr. Bandary believes in the benefit of good communication so that patients can get the most out of their treatments. New patients who come in for a consultation will have the chance to go over their treatment plan with Dr. Bandary in order to choose the best path for individualized care.
For more information on dentistry for whole-body health as well a dental implants and restorations, visit the website at drbandary.com