Perth Online Marketing Company Offering Non-Profit Organisations Exclusive Discounts - DBSIT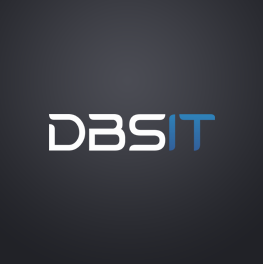 DBSIT
, Perth's leading Online Marketing Company, has today announced they will be offering a 15% discount in service fees for Non-Profit Organisations (NPO's). In recognition of the valuable contribution that NPO's provide to the community, DBSIT aims to make professional IT services more accessible to this sector.
While NPO's and not-for-profit businesses play a central role in supporting the most vulnerable in our society, they rely heavily on practical and financial support from the greater community. With limited resources, many NPO's need to operate on minimal marketing budgets. Free social platforms such as Facebook, Twitter and Google+ naturally hold great appeal.
DBSIT commented, "The majority of NPO's try to navigate the world of online marketing on their own. While they may have reasonable success with social media campaigns, negotiating the entire online marketing mix requires professional expertise. The team at DBSIT is committed to helping NPO's take full advantage of the lastest online marketing trends."
The team at DBSIT is constantly monitoring online marketing trends to determine the effectiveness of each new option. As such, the DBSIT consultants often need to advise clients that social media is only one part of the online marketing mix. Online advertising, Ad re-targeting, Search Engine Optimisation (SEO) and email campaigns are all part of the mix. While some financial outlay is required, DBSIT clients always receive an excellent return on investment.
DBSIT is also leading the way in marketing for mobile devices. Tablet and smartphone sales will soon outstrip those of laptops and desktop PCs, so mobile-friendly Apps and content is becoming ever more important. DBSIT was recently named one of Australia's top ten
iPhone App Developers
by the independent authority, australia.bestwebdesignagencies.
Despite their technical expertise, it is customer satisfaction that propels the continued success of DBSIT. An unwavering focus on providing excellent customer service ensures that their client list continues to grow. Communication and consultation are the pillars of their enviable track record in this area. The team at DBSIT is looking forward to applying their skills and expertise to the non-profit sector.