Airsoft Zombie Haunts – The New Attraction This Year to Compete with Traditional Haunted Houses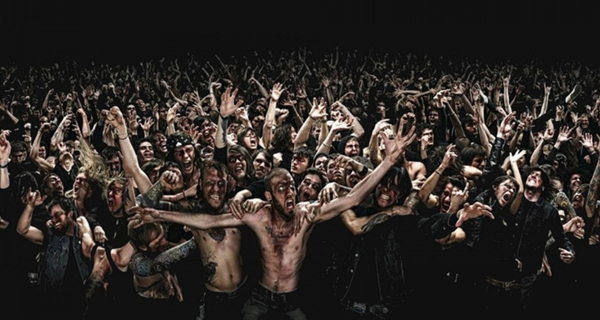 Halloween is here, and this year, so is the zombie apocalypse. All across the country, zombie haunts are appearing in airsoft fields and amusement parks, inviting participants a chance to kill the undead. At
Airsoft RC
, we are getting serious about survival. And with the popularity of shows like "The Walking Dead" and movies like World War Z, the zombie phenomenon attracts many people who want a chance to experience a zombie attack. Even if zombies aren't your thing, many of these sites are basing their sets off movies like Saving Private Ryan and Call of Duty, giving you a chance to live out any of your favorite war scenes. Are you ready to fight for your life while you fend off the undead?
Every year around this ghoulish time, you'll see people flocking to attractions designed to scare your pants off. Amusement parks turned ghastly scare zones and haunted houses with scary mazes are all open awaiting your screams and racing heart. This year, however, you can experience a new level of terror at places like Stronghold Airsoft's Abington Zombie Apocalypse event.
An airsoft arena the rest of the year, Stronghold Airsoft sets up its 25,000 square feet indoor space as a miniature city, complete with cars, obstacles, small-scale buildings, and zombie-filled streets. Actors are dressed as zombies and released into the course, hunting down the participants. The participants are placed in the course, harmed with an airsoft gun and given one challenge- make it out alive.
With an airsoft gun in hand and actors jumping at you from all sides, this scary haunt gets your heart racing with interactive play and intense environment. The course bombards your senses with scary sounds, gun shots from fellow participants, flickering lights, and zombie attacks. Of course, Stronghold Airsoft isn't the only place that has recognized the strength of this experience.
The Halloween season usually runs from the beginning of October and finishes on Halloween, opening Friday and Saturday nights.
Stock up at Airsoft RC
on the goods you need to make it through. Whether you're looking for a good scare or you just want to shoot some zombies, check out airsoft fields around you to find your nearest zombie apocalypse experience.