Pebble Beach Beauty announces the public availability of Oxygen Facial Spray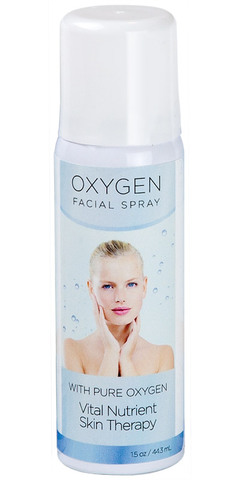 Pebble Beach Beauty announced their first offering in their signature skin care line; Oxygen Facial Spray, a daily restorative spray formulated with vital nutrients, amino acids, essential vitamins and minerals and medical grade pure oxygen in a handy, travel ready, 1.5 ounce spray. Oxygen Facial Spray is now available exclusively online only at
OxygenFacialSpray.com
and on
Facebook
.
"This revolutionary formula combined with medical grade pure oxygen has been utilized in skincare practices for years, following a variety of cosmetic procedures to reduce skin irritation and improve recovery times, including laser resurfacing, chemical peels and microdermabrasion procedures performed by some of the top skin care specialists and leading plastic surgeons," said David McGovern, product market manager. "It's only now, through years of both scientific and market research that we are honored to bring this high quality skincare product to the consumer who values the benefits derived from an oxygen facial treatment."
Oxygen Facial Spray restores cell nourishment, stimulates collagen production, accelerates healing, detoxifies skin, balances dull stressed skin, produces a smoother healthier glow and even works to eliminate acne and associated scarring. Oxygen Facial Spray maximizes hydration, infusing the skin with medical grade pure oxygen combined with 25 essential vitamins, amino acids, trace minerals, skin rejuvenating nutrients, electrolytes, nucleotides and nucleosides. Additionally, the Ph balanced formulation includes other components essential to the formation of new collagen and elastin. Daily use of Oxygen Facial Spray will help restore the skin's moisture balance, and combat the signs of aging providing healthier, younger-looking skin appearance.
For more information about Oxygen Facial Spray, contact
Jenny@PebbleBeachBeauty.com
.
Pebble Beach Beauty was formed in 2007 as a research facility for anti-aging and wound care formulations by French scientist Gilles Guess. The company is now solely focused on the research, manufacturing and marketing of high quality cosmeceutical skin care products.
Email Oxygen Facial Spray