New Dental Associate Joins Oak Ridge Dental Office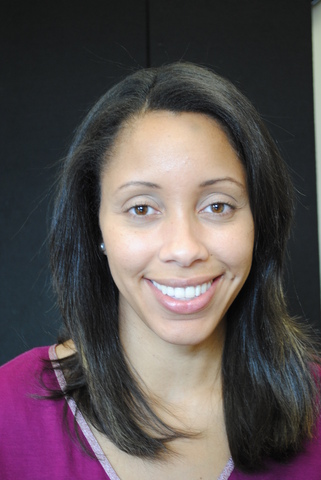 Greensboro, NC - Dorrette Ibazebo, DDS, recently joined DeVaney Dentistry at Oak Ridge as an associate dentist. According to Dr. DeVaney, "I'm super excited to have Dr. Ibazebo join our team. She is skilled, experienced, and dedicated. She's a real asset to the community."
Having lived throughout the East Coast, Dr. Ibazebo made North Carolina her home after graduating from high school in Charlotte, attending Duke University, and graduating from University of North Carolina at Chapel Hill School of Dentistry in 2008. While at Duke University, she majored in Biology with a double minor in Chemistry and Spanish.
"Dr. Ibazebo brings a compassionate bedside manner to the practice," Dr. DeVaney said. "She shares our philosophy that 'all that is good begins with a smile.'" She also brings an emphasis on
cosmetic restorative dentistry
along with fluency in conversational Spanish.
"I enjoy speaking Spanish," Dr. Ibazebo explained. "More importantly, it puts native speakers at ease and allows for a more personal interaction. Being able to explain procedures, diagnoses, and treatment plans in Spanish helps to ensure that native speakers fully understand their options."
Dr. Ibazebo belongs to the North Carolina Dental Society, American Dental Association, Old North State Dental Society, and Greensboro Medical Society. In addition to membership in professional associations, she also belongs to a number of civic organizations including Kings Park International Church (member), King's Kids Children's Ministry (translator), North Carolina Missions of Mercy Dental Clinic (volunteer), and YMCA (volunteer).
Dr. Ibazebo is also an avid athlete and fan. She was the captain of the Blue Devil Varsity Volleyball team at Duke University and played professional volleyball in Turkey. She continues to support her beloved Blue Devils.
About DeVaney Dentistry
DeVaney Dentistry at Oak Ridge recently celebrated its 12th anniversary providing the highest quality dental care to the community of Greensboro. DeVaney Dentistry at Oak Ridge provides comprehensive dental services for the entire family including cosmetic dentistry, general dentistry, cleanings, dental implants, root canals, bridges, crowns,
emergency dentistry
, and more. DeVaney Dentistry prides itself on providing personalized, high quality dental care. Dr. Ibazebo is available at DeVaney Dentistry at Oak Ridge on Thursdays and Fridays each week, allowing the Greensboro dental practice to accommodate more patients as well as provide bilingual dental care.
For more information on the dental services offered by the team at DeVaney Dentistry, visit the website at drdevaney.com.
Email DeVaney Dentistry at Oak Ridge