Esprit Wellness Adds Disc Therapy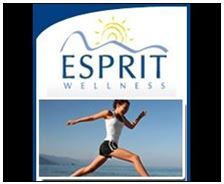 New York, NY: a small chiropractic office in NYC offers a range of
pain relief and physical therapy treatments
. The office has been in operation for 15 years and is staffed by a team of certified physical therapists, massage therapists, and chiropractors. Well stocked with the industry's most cutting edge equipment and trained in the latest techniques, the team Esprit Wellness uses techniques such as Disc Decompression Therapy to relieve lower back pain.
According to the American Chiropractor's Association, the ACA, half of all working adults in America complain of suffering from back pain and that complaint is the leading cause of missed work. There are many factors that contribute to this epidemic of pain in America, including: poor posture, degenerative discs, bulging discs, and deteriorating discs, all of which cause inflammation and pressure in the spinal cord. Pressure causes pain. For those suffering in New York City, a visit to Esprit Wellness' NYC chiropractic office can provide relief.
To evaluate their need for treatment patients should look at their symptoms. Pressure in the spinal cord causes a wide range of conditions leading to pain in several areas of the body. Patients suffering from neck pain, back pain, shoulder pain, and issues with their sciatic region can find relief through disc decompression. Imaging services such as digital x-rays and posture x-rays, provided by the chiropractors in NYC aid in determining the exact causes of each patient's condition and determine the best solution
Disc Therapy is a non-surgical procedure performed by the certified physical therapists and chiropractors at Esprit Wellness. The procedure entails decompression of discs in the spinal cord. A patient lies down on a specialized decompression table and is strapped into a stabilizing harness. The harness helps to keep the spine aligned as discs are stretched one-by-one. The stretching encourages spinal discs to return to their original, natural position within the spinal column.
Disc Ease Therapy can help to relieve inflammation and pressure within the spinal cord. Decompression of discs also helps to loosen the muscles that are attached to the spinal cord, in turn relieving pain throughout the back. Disc decompression frees up space within the spinal cord and provides room for damaged cartilage to repair itself. The non-invasive, non-surgical procedure can help to fix problems that surgery is often incapable of correcting.
Many patients experience significant relief of lower back pain after just one session of disc therapy.
About Esprit Wellness:
The trained professionals at Esprit Wellness recommend 20-30 treatments over the course of several weeks to ensure lasting results. For many suffering with back pain, disc decompression therapy is a practical, safe option to not only relieve their pain but lead to the eventual realignment of the spine and repair of damage cartilage, thereby fixing their problem altogether. For more information regarding disc therapy and its benefits visit:
www.espritwellness.com
.