Quality Management Solutions, Inc. (QMS) celebrates milestone achievement by repeating their performance for 2013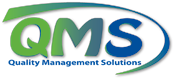 QMS provides SAP Consulting Services for the Manufacturing Sector
Wakefield, MA October 22, 2013 — Quality Management Solutions, Inc. (QMS) a leading global provider of high quality SAP Consulting Services in Manufacturing, proudly announced that the company is featured in Inc. magazine's 2013 list of America's fastest growing private companies. QMS is proud to be among only a small percentage of companies able to achieve this prestigious award two years in a row. The list represents the most comprehensive look at the most important segment of the economy-America's independent entrepreneurs. Fuhu tops this year's list. Quality Management Solutions, Inc. (QMS) joins LivingSocial, Edible Arrangements, CDW and Lifelock, among other prominent brands featured on this year's list.
Mike Krug, founder of Quality Management Solutions, Inc. (QMS)"I am truly humbled by the awards and notoriety that QMS continues to earn. Our team works very hard to support our customers and again it is paying off. QMS consultants deliver world class system implementations on five continents every day. Thank you again to our customers and congratulations to the entire QMS family, our most valuable asset."
Carl Dunlap, co-founder of Quality Management Solutions, Inc. (QMS)" We view QMS as an important and fundamental part of the SAP manufacturing ecosystem and we couldn't think of a better partner to work with than SAP. QMS is growing rapidly because we have a very complementary service offering and a great reputation in the SAP community. We have cultivated thriving user communities and successful projects worldwide. Our internal team is among the best and I am proud to be a part of this energetic and creative organization, congratulations to all."
About: Quality Management Solutions, Inc. (QMS): QMS is an SAP America Partner and has earned a global reputation for quality leadership, resources, and delivery of SAP. QMS is the preeminent quality expert in SAP, with decades of combined industry and business experience. QMS is dedicated to developing advanced solutions for SAP manufacturing environments and bringing those results to our customers in affordable and innovative ways. Our number one priority is to partner with our customers to make meaningful impacts on their businesses, enabling our customers to achieve their business objectives. Since its inception, QMS has experienced rapid growth, quickly earning recognition as one of the most innovative, trusted and successful SAP consulting solution providers in the U.S. and around the world.
QMS is an SAP Consulting Firm that takes the time to understand the unique technology needs for each situation, and then helps our customers achieve the best value from their systems. We like to think of ourselves as a trusted partner for obtaining quality, efficiency and value from technology. QMS is, first and foremost, a team of talented individuals with world-class skills in a wide range of technology solutions.
QMS has worked extensively with companies in Manufacturing, Medical Devices, Scientific Instruments, Biotechnology and Biopharmaceuticals and Pharmaceuticals. QMS also works with Food, CPG, and Chemical companies as well as Automotive and Equipment manufacturers. We have used this vast industry experience to develop our "Solution Set" offering of "Best Practices" for the implementation of SAP.
For customers interested in learning more about QMS and SAP products or for more information, please visit
www.QMSInc.com
or call our North American Operations Center- 800.645.6430
Email-
SAP@QMSInc.com
Our Mission is to set a new standard of excellence for SAP consulting worldwide.
**SAP, SAPPHIRE, and all SAP logos are trademarks or registered trademarks of SAP AG in Germany and in several other countries. All other product and service names mentioned are the trademarks of their respective companies.
Email Quality Management Solutions, Inc. (QMS)