LiquidSpill.com bolsters executive leadership amidst tremendous growth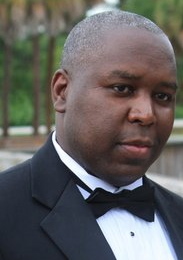 WASHINGTON, DC — LiquidSpill.com announced today that Jerome Riley has been newly appointed as Director of Operations. While Riley's experience with production design and process manufacturing will help guide LiquidSpill's recent growth, his focus will also be on further streamlining company operations while maximizing overall efficiency.
Riley brings over 20 years experience to LiquidSpill, most recently as Production Supervisor at Elastec, Inc., the largest manufacturer of oil spill and environmental equipment in North America. His accomplishments include collaboration on the successful management of five domestic and international expansion projects, in addition to the smooth transition of several key mergers and acquisitions.
"Jerome really stood out during our search due to his strong operational and production experience," said LiquidSpill CEO, Aaron Anson. "We are pleased that his addition to the management team will help ensure we continue our multi-year track record of growth."
Riley's operational and fiscal expertise will look to leverage those growth opportunities as the company reaches a critical stage in bringing their specialized MacBook repair enterprise to the broader marketplace. Rather than replacing the logic board completely, as is common industry practice, LiquidSpill maintains a state-of-the-art repair facility where a team of Apple-certified technicians identify specific components damaged by liquid, then repairs or replaces just those components. The notebooks are returned with a full one-year warranty that covers the entire computer (better than Apple's!)
"We are constantly refining our process, always focused on providing the best service for our customers. LiquidSpill is privileged to harness Jerome's skill in making sure we can meet our business goals while continuing to grow our capacity" said CEO Anson.
About LiquidSpill:
LiquidSpill.com by Expert Mac Repair, Inc., is a global provider of MacBook repair services for liquid-damaged MacBooks with headquarters in Washington, DC.. Through its specialized technology, LiquidSpill has become the leader in liquid-damaged Macbook solutions, with the website providing an easy to use module for customer to set-up a repair or chat directly with a customer service technician.
For more information, please visit
www.LiquidSpill.com
or call 1-855-WET-MACS.